VVCC – Starting small with bigger goals
October 15, 2022 11:37 pm | Posted in Business Profiles | Share now TwitterFacebook
by Glenda Willie.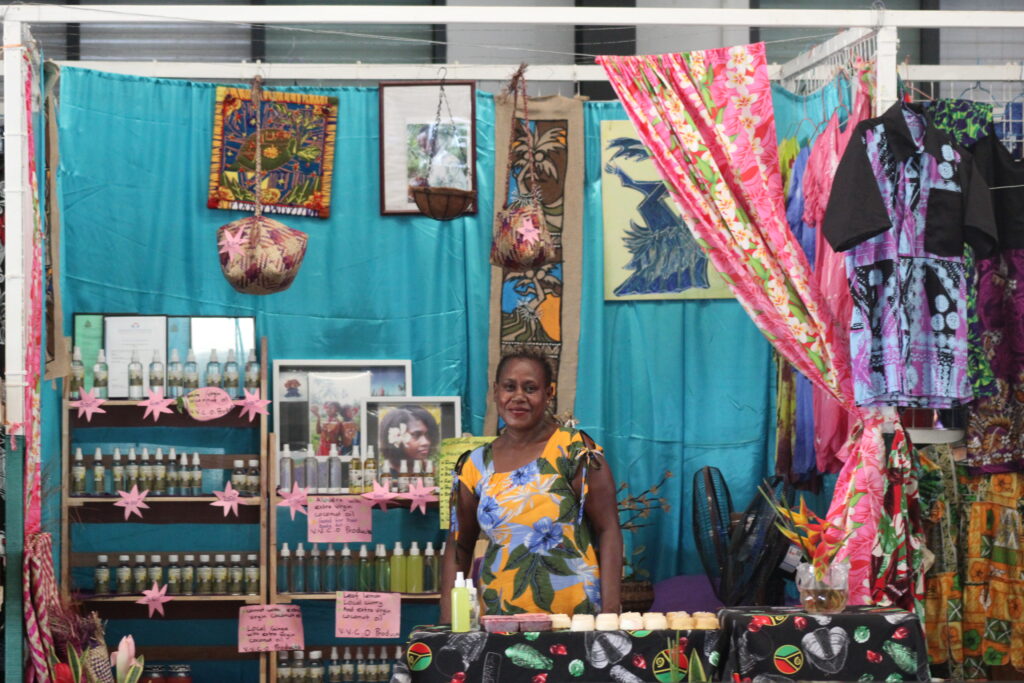 Starting from scratch
Growing up in her home village of Rambuane on Lamap in South Malekula, Mrs. Victorine Carlot has seen how her parents and almost all families in her community have struggled and worked hard in their coconut plantations to make copra to pay for school fees and meet
other family needs.
Both her parents are farmers who worked on coconut plantations and cocoa plantations, and she and her siblings used to help their parents to make copra.
Hard work was involved, but many a time, very little money was earned at the end of the day. The earnings they obtained depend on the market price.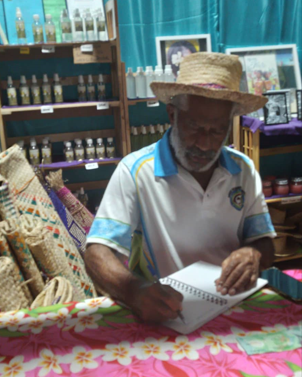 People continue to depend on copra today for their income.

Later on, in her life, Victorine married a man from Erakor, Mr. Alain Carlot. She wanted to make a difference for her family back home.

Coconuts are plenty on Lamap, but she has very little knowledge of how to turn a coconut into a finished product. With her desire to help her family, Victorine started attending training conducted by the Department of Agriculture and the Department of Trades.
With the help of her supportive husband, they used their own money to start their small business known as Victorine Vanuatu Coconut Oil (VVCO). She never obtained a loan to kick-start her business.
Mrs. Carlot started buying coconut oil from her relatives on Lamap. Her relatives would only take coconuts, remove the husks, grate coconuts from their own kitchen, and extract oil from them. They
would not have to go through all the coconut-to-copra processes which require a lot of labour and time.

Products

With the help of another local business, Lepsu Organic, she began producing the virgin coconut oil and even had labels on her products.
Five months ago, she rented a booth in the Vanuatu Fresh Produce Market at Ex-Leon Hardware to sell her products. Within five months, she expanded her business to produce coconut bathing soap. The soap
and the oil go together when applying them in the body. She also produced body lotions. Virgin oil can also be consumed.
All her products are made from coconut. She produces virgin coconut oil and another of her oil product, she adds ginger, curry, aloe vera, charcoal, vanilla, lemon leaves, and lemongrass. She also adds color to her bathing soap and body lotion.
She believes the coconut is one unique tree and describes the flesh of a dry coconut as the "heart" of the coconut plant.
Mrs. Carlot buys all these other local products from vendors who also sell at Vanuatu Fresh Produce Market. "I have enough land to plant my own products, but I also want to support my fellow vendors," she said.
Health benefits
One of the main reasons why she continues to expand her business slowly within five months only is the positive feedback from her customers. Most of her customers have testified how the oil, lotion, and soap have made changes to their bodies.
The soap and oil have many health benefits. They can cure skin diseases such as scabies, sores, and ringworm, get rid of lice and refreshes skin, to name a few. Those with sensitive skin are encouraged
to buy these soaps. Virgin coconut oil also reduces hunger when consumed and helps to burn fats. One of her customers told her that after taking the virgin oil first thing in the morning, she felt super fit although she did not have her breakfast.
Another customer applied the oil to sores and rash on her children and they were cured within two days.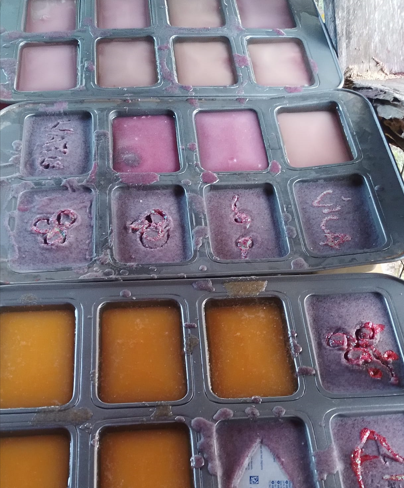 Challenges
Like many other businesses, Mrs. Carlot is still encountering challenges to keep her small-scale business going. "Because it is my passion to help others, despite not making much from my business, I don't see the challenges as an obstacle to my business," she said.
The owner of VVCO confirmed she is not making a profit, considering all the expenses that she incurs. The business was started from our own pockets. "We are buying coconut oil from my relatives in Malekula and also considering the transport costs from Malekula to Port Vila. I am also renting this room for VT19, 000
per month. I am also selling my products at affordable prices because I want people to buy my products, and in return, they get the best results from them. The products are charged at reasonable prices starting
from VT500 to as low as VT30."
As someone still learning about managing a small business using local products, I understand that the government is always echoing the message of supporting and promoting local businesses, especially, with value-adding products.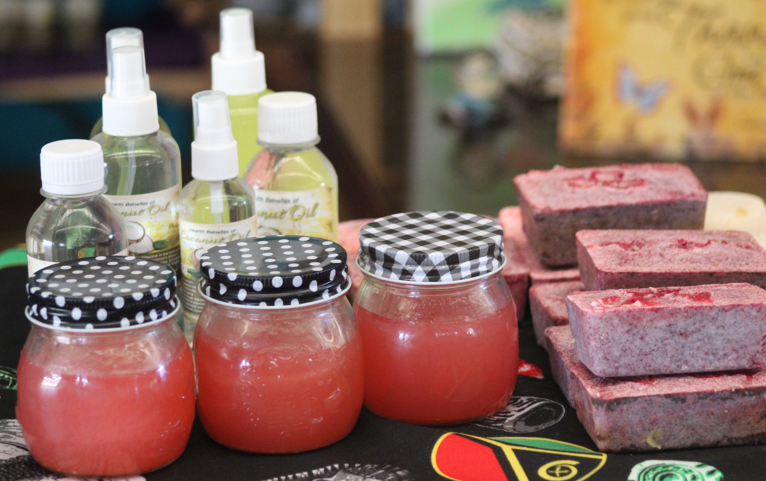 "It is my wish that the government supports people like me with small grants to help boost my business. We have met requirements to ensure our business operates according to the law."
Mrs. Carlot also notices that a lot of people continue to run to pharmacies and health facilities to buy expensive creams or medicines for skin diseases. It is also her wish to see more people buy local products because they are not only effective but also support local businesses.
Future goals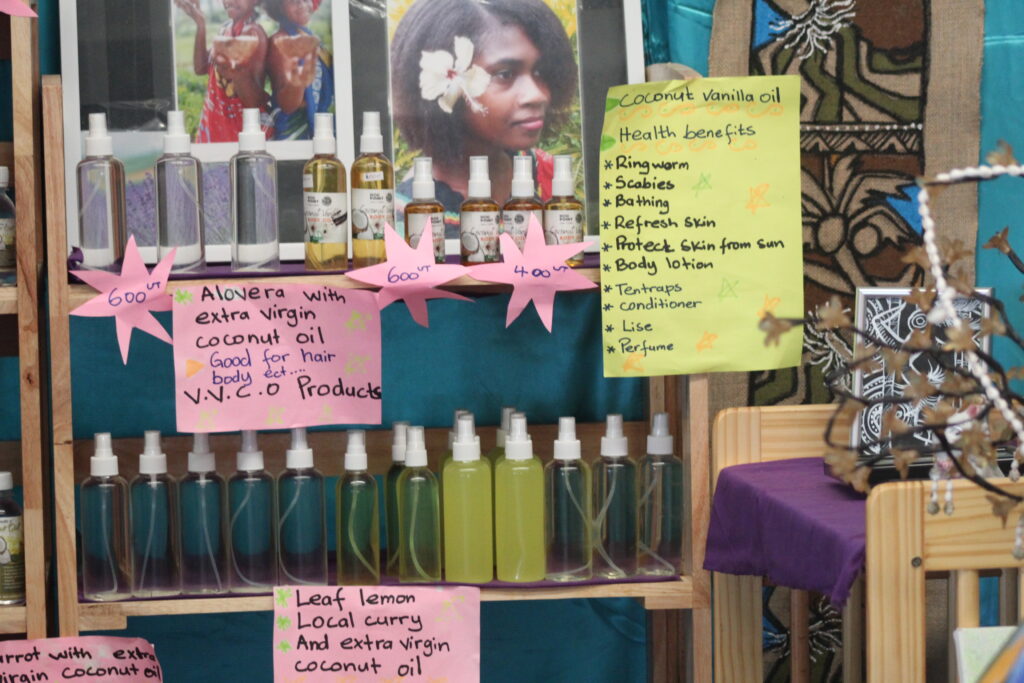 Mr. Carlot and Mrs. Carlot have already registered their business with the Vanuatu Financial Service Commission and have a business license and certificate from Trades to operate their business.
They have also applied to be recognized under the Vanuatu Made to be able to market their products.
Their goal is to see their products be used in major hotels and even on international markets.
She is encouraging everyone to stop by her small shop and buy the products and experience the best results.
Acknowledgment
Without the support of her husband since day one, the VVCO would not be where it is today. Mrs. Carlot acknowledges her husband for believing in her and advising her to never give up, but to work on her dream.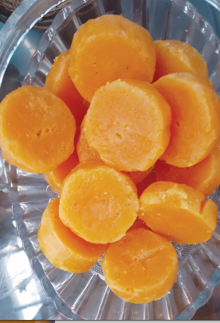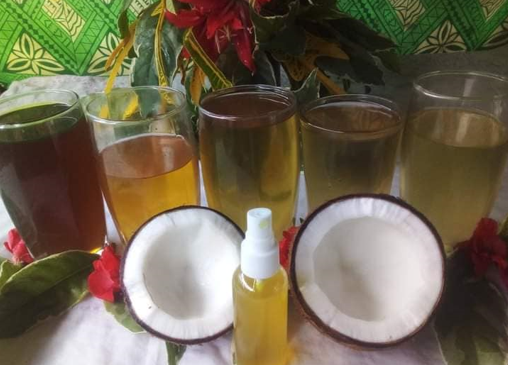 She also acknowledged the Department of Trades, in particular, Clenes Lingtamat for always pushing her and encouraging her to stay focused despite the challenges she is facing, and extending her appreciation
to her relatives in Malekula for supplying coconut oil.