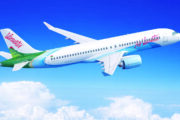 October 4, 2022 1:07 am | Posted in Features
Do we need a National Airline?

I was recently sitting in the departure lounge at the international terminal waiting to board the plane for Brisbane. At check-in, I was told that the plane was full, and looking around, I saw a mixture of passengers. There were tourists, local residents, and a lot of seasonal workers. Full planes mean good loadings and this is good for Air Vanuatu. However, Vanuatu's embattled airline has had its fair share of problems and the problems go deeper and further back into its thirtyplus years of existence. In its 2020 financial statements, the numbers are quite concerning. As of 31st December 2020, Air Vanuatu has accumulated losses of VT7.785b with a negative equity position of VT3.12b. Its solvency has only been possible with the support of the Vanuatu Government and, therefore, the taxpayers of Vanuatu.
Read more»