Rod Blong Sakses
December 15, 2022 2:40 am | Posted in Business Profiles | Share now TwitterFacebook
In November 22, V-Lab celebrated it 3rd anniversary. Since its inception, more than 150 men and women have gone through their programs and have received support for the establishment and/or development of their business or community organization. In the next few issues of Vanuatu Business Review, we will highlight stories of 20 remarkable Ni-Vanuatu men and women who have participated in different programs organized by V-Lab, and who have shown extraordinary commitment to their respective projects. Here are the first few stories from Rod Blong Sakses, a booklet produced by V-Lab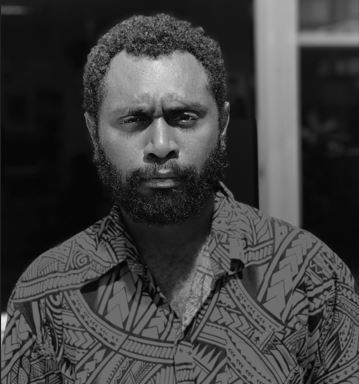 Junior Pedro
Program: Social Impact Incubator
Year: 2022
Project: Vanuatu Yumi Wan
My name is Junior Pedro, and I come from the Island of Efate, Erakor Village.
I have been a participant in the Social Impact Incubator Program; a Program funded by the United Nations Development Program (UNDP) aimed at supporting social businesses and community organizations.
I originally came to V-Lab to learn how to restructure an existing association that caters the needs of our community's post-COVID. Before this program, I spent most of my time in the agricultural sector, around North Efate. Apart from handling livestock, I have also engaged in social work with the charitable organization Yumi Wan, distributing relieve supplies during the pandemic. As the pandemic gradually declined, the association needed ideas to improve the wellbeing of the community while meeting the
same vision.
I am passionate about helping youths, women and men in communities and work with them in order to develop their skills and capacities. The Social Impact program I participated in helped me to improve my strategies for approaching and understanding the needs of the communities I am working with.
One important lesson that I took from the program was the need to avoid procrastination. Before joining the program, procrastinating was taking a lot of my time as making decisions was something difficult for me. By joining the program, I realized the importance of time management and planning, which in return helped me a lot for prioritizing tasks and being on track with my work.
Thanks to the program, the association Yumi Wan was able to mobilize additional resources and develop further community projects and I am now collaborating with V-Lab as a business coach !
"When there is failure, there is room for success".
————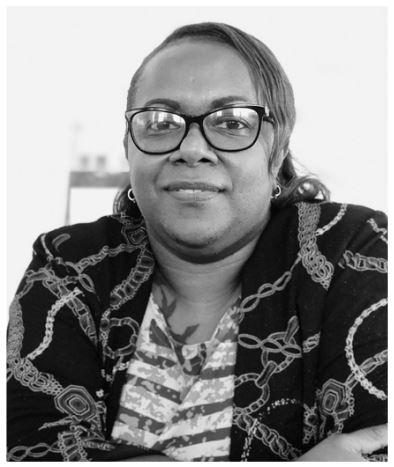 Velenie Jacob
Program: Scaling Frontier
Innovation (SFI)
Year: 2020
Business: Narara Consulting
I am Velenie Jacob, from the Island of Ambrym.
I have participated in the DFAT supported Scaling Frontier Innovation (SFI) aimed at fostering innovation in Vanuatu. The business that I wanted support with was a Money lending business.
Before entering V-Lab's program, I was an employee at Credit- Corp. I always had the mentality like everyone else that being employed with a steady salary is the only way out. However, V-Lab opened new doors through the SFI program by supporting each individuals with self-development: on the formalities of a business, taking things seriously with my business, and encouragements to share more of the things that I learnt with other people.
As a result of the program, I have more confidence with the business decisions I make, and I have an, 'Outside the box' mentality which helps me to develop new ideas. Among the brilliant ideas, I took a major step leaving my full-time job to start a consultancy business which aligns to my passion.
A clear example of V-Lab's success in me is through my Facebook page; as of 2022 I have reached 10,000 followers as I continually educates my viewers on financial literacy.
"V-Lab acted as a stepping stone that broke a lot of barriers for me. I encourage Ni-vans to step out of their comfort zones if they want to grow. Build on your personality. Doesn't matter if you walk, crawl or run, as long as you keep going."
————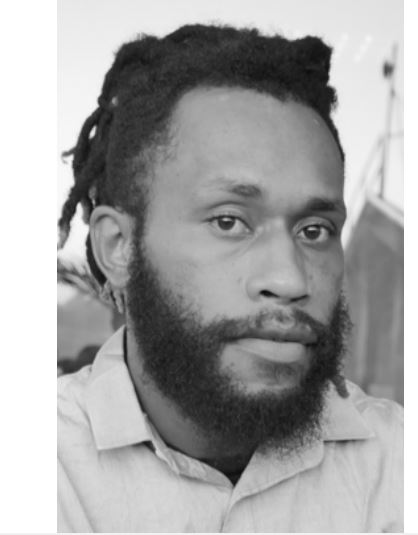 James Rory
Program: Scaling Frontier Innovation (SFI)
Year: 2020
Business: Lokol Vibes
My Name is James Rory. I come from Malekula.
I've been engaged in the DFAT supported program Scaling Frontier Innovation, aimed at Fostering innovation. The business I brought to the program was an idea to develop an app to help local artists
sell their songs.
Before the program, as a high school dropout, I spent most of my time at home, helping out in doing house chores or babysitting. I had little hope of achieving anything constructive with my life… Fortunately, I was selected to participate and this program which played a huge role in supporting me to identify what I wanted to do and how to get there.
This program has been eye-opening to me personally as it reshaped my mentality. The program helped me in particular to address one of my key weaknesses: time and task management. Thanks to all the training and coaching sessions that I attended during the program, I am now better equipped to set priorities in order to achieve the visions and goals that I was able to identify. The self-confidence I have managed to develop during the program has helped me to be able to discuss ideas openly and receive feedback from others to further improve my business.
On the business side, the program and V-Lab in general have been particularly helpful in developing my marketing and reseources mobilization / networking skills. 2 Years after the end of the program, I still have strong ties with V-Lab and very much enjoy all the connecting events that they are organizing. I now have a business that is licensed as, Lokol Vibes and I am in the process of having the business up and running, with the workflow of the app and business plan already developed.
"Every Problem is an Opportunity".
————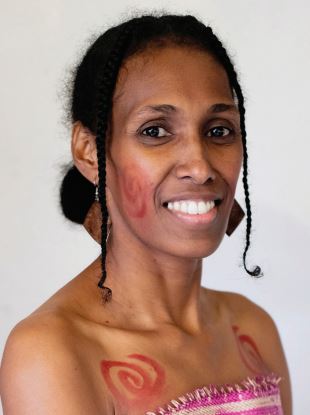 Esslyn Aru
Program: Social Impact Incubator
Year: 2022
Business: Tropical Coconuts
Hi there, I am Esslyn Aru, I come from the beautiful island of Ambae.
I participated under the Social Impact Incubator Program; a Program funded by United Nations
Development Program focused on Social Impact in communities and the society. I have a business
in creating local handicraft with coconut resources. So, I brought my business into the program to
improve it and to seek new ideas to further grow it.
Before the program, my business was created but was not well recognized to everyone since most of my marketing was centralized (Efate/town). Also, I had little, to almost no networking skills which made advertising my products sometimes quite challenging.
By joining the program, I managed to tackle some of my weaknesses which helped me to become who I am today. Learning the importance of punctuality for instance was one thing that helped me to improve
my time management. After understanding how punctuality is important in a business, it changed my mentality. As a result of this program and of my interaction with V-Lab's coaches. I made the decision to move my business to Tanna Island.
I believe that building my selfconfidence was one of my main achievements of the program, and I can say that, it works!
I have also come to find out one of my passions during the program, which is to help people; the confidence I built enabled me to have a voice in the business sector, and also in my personal matters.
"Think Big, Start Small. Take Steps one day at a time and you will get to where you want to go… And never let your self-esteem down".
————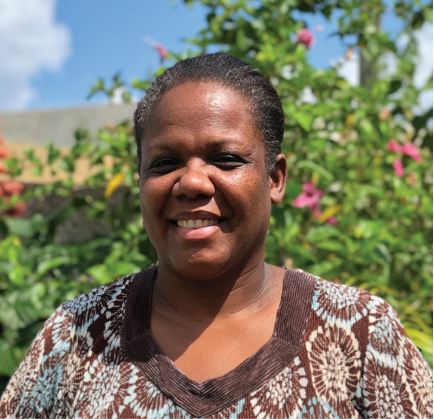 Sandrine Aurelie Philemon
Program: BISNIS NAKAMAL
Year: 2021
Business: Aelan Construction
My name is Sandrine Aurelie Philemon, I come from the island of Malekula.
I have participated in the Business Nakamal training during 2021. Business Nakamal aims at providing
its participants with basic training on business operations and management, which I never had,
despite runnning several businesses !
Before attending the trainings, I had already setup three business: One in construction work, one in Second Hand shop, and one in fishing. The idea is to setup businesses that would cater for the basic needs of my life: clothing, shelter and food. However, I needed assistance to help my business continue in the midst of the Covid crisis.
After discovering V-Labs posts on social media, I joined V-lab's program to help me with knowledge on how to further run my 3 ongoing businesses. It can be very challenging operating 3 different business industries simultaneously, but it was a risk I chose boldly.
It was so inspiring to have V-Lab's coaches and trainers share their experiences which I can relate and
learn from, and to have them listen eagerly to my challenges and provide supportive feedback. One of the key skill that I feel I have improved through this training is to be able to firmly and confidently
make decisions in my business. I was bombarded with negativity all the time with the decisions I took concerning my businesses, but with the support received from coaching and training, it helped me to take on more educated risks that eventually paid off.
I have just opened a second hand branch and on the hunt to pursuing other potential business ideas.
Philipians 4:13 "I can do all things through Christ who gives me strength".
————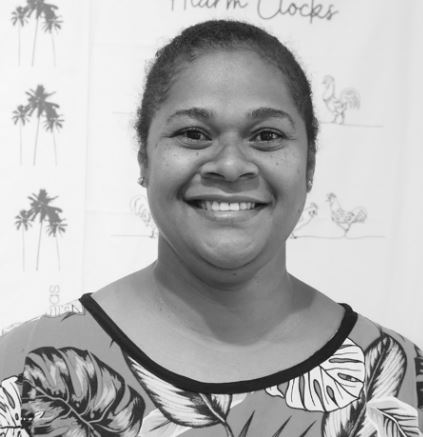 Dalida Borlasa
Program: Pawarem Manples Cohort 2
Year: 2021 – 2022
Business: YumiUp
My name is Dalida Borlasa, I come from Malekula, I am married and I have two sons.
I joined the "Pawarem Manples" program in 2021.
Before joining V-Lab, I was part of a group of women who were sewing products for 300 Coconut Bag. From there I developed an idea to start a business for myself by recycling waste materials, and that was the idea that brought me to V-Lab.
My life before the program was very unorganized and all-over-the-place. I had a full-time job and had already established my small business, but I was facing difficulties managing my time. I had the passion to be an entrepreneur but I had no sense of direction or a plan to follow through.
I am a very talkative person. I like thinking outside of the box and being creative. With everything I create,
I always just let my imagination to lead me and it is what keeps the innovation inside of me alive. I had a
very different mentality and behaviour before joining the program which made me appreciate the journey with V-Lab all the more. For me, I am always 'right' when it comes to my business matters. I was ignorant to new ideas and never saw the importance of having solid and consistent relations, even with my customers.
My time with V-Lab has made a huge difference, not only for my business but also in my personal life. The main take out for me in the program would be the way in which we were taught to be resilient entrepreneurs; that being an entrepreneur is all about taking risks and making compromises to ensure the longevity of one's business.
The most memorable part of my time with V-lab is spending time with the V-Lab staffs. Ideas are always flowing when we sit together to discuss and when I have a question to ask, they are ready to give me answers. The environment you get at V-Lab is different from what you get elsewhere, everyone is always ready to serve you and it contributed to my accomplishments.
"Create a good relationship with people, to have a good reputation so that you can move forward in all aspects of your life".