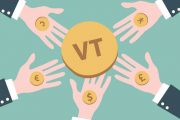 February 29, 2020 11:39 am | Posted in Features
On 15 January 2020 the new Foreign Investment Act no. 25 of 2019 was gazetted, repealing the Vanuatu Promotion Investment Act Cap [248].
The Act is to establish the Foreign Investment Promotion Agency (replacing the Vanuatu Investment Promotion Authority – VIPA) which is composed by the Board, the Chief Executive Officer and other staff, to implement the functions and activities provided by the Act.
Read more»