PILOBLONG
November 1, 2021 12:50 am | Posted in Business Profiles | Share now TwitterFacebook
Vanuatu Made Bean Bags
Vanuatu has its own locally made Bean Bags. These are large cushions filled with foam chips that everyone love to sit on in front of the TV, at the Beach and generally relaxing. The Business Review had the chance to catch up with one of its founders, Mattia Biassi to find out more about Piloblong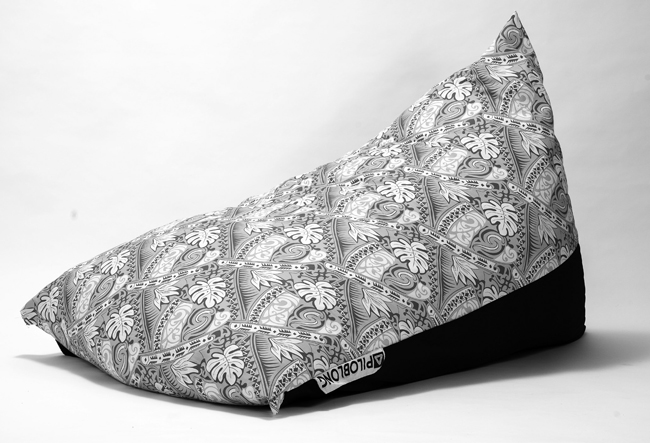 Who is Piloblong ?
Piloblong is the brand for our range of bean bags and maternity pillows. The word is made up of the two Bislama words "Pilo" meaning 'pillow', and "blong" beaning 'of'. We wanted to give our customer the sense that this
is 'their' pillow, a space to relax when coming back from school, work, or a night out!
We are a small team at the moment but we are growing. My name is Mattia, I am from Italy. I came to Vanuatu in
2016, thinking initially to stay only two years. My background is in Economics and I worked in consulting roles before
deciding to set up a company for myself. The first employee was Amanda Boe from Ambae. It is her first job and
she has been learning sewing as part of the work. Recently, Hency Ala, also from Ambae has joined the team, bringing
her own sewing skills to the company!
What is your business?
Piloblong is all about replacing expensive imports with things that can be made locally and beautifully. I always wanted a big pillow to sit comfortably and relax (maybe after a shell), but the imported versions are too pricey; especially now with the global supply shortages. I realized that by making them here would be cheaper and allow us to design them specifically for Vanuatu.
Our pillows are beautifully sewn and versatile. You can use them in your room, on the outdoor verandah/deck/ patio, resting on a mat under the palm trees or at the beach. We make sure that wherever your PiloBlong is, it looks amazing and fits in with the local environment! That's why we use local calico, and we choose colours that represent the spirit of Vanuatu.
To fill up our pillows, we use foam like the one in mattresses. It is much better than the usual polystyrene 'beans' in imported bean bags, which get squashed over time and make the bean bag look old and tired. We buy the material from local suppliers and then shred it to make a very bouncy and comfortable filling. Our filling really lasts.
By having our design and production based here, we can also work on new products that are not available in Vanuatu yet. That was the thinking behind our latest product, a maternity pillow ("Pilo-Bel"). Maternity pillows help pregnant mamas sleep on their side comfortably, as well as for breastfeeding and other uses. First we researched popular designs used in other countries, then we worked with an amazing tailor to develop local patterns with Pacific calico. When we first shared the phots of the product the feedback was overwhelming. There just wasn't a product like that in Vanuatu before, and I am proud of the team for making it happen.
When did you start the business?
I started developing the idea in December 2020. It took about six months to decide that it was viable and worth developing. After a year of work, we are now targeting Christmas sales. I think that will be the true test for the
business. I feel that if you can make in Vanuatu, you can make it anywhere.
If we are successful, next year I want to look at exporting. You often don't hear this in the public debate, but Vanuatu
is very well set up for export trade; we now have two good international ports, and regular connections to markets
like New Caledonia, New Zealand and Australia. I think that we will see more manufacturing for export happening in Vanuatu in the next decade, and I am excited to be part of this change!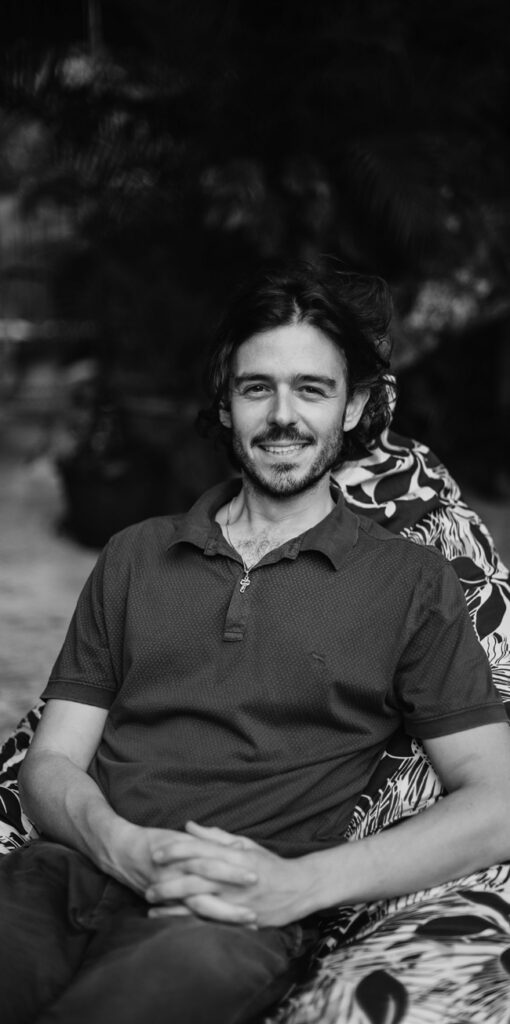 Why did you start the business?
Haha I am still asking myself that question! The truth is that I always wanted to start a business in Vanuatu. For many years I only thought about it, but last year the circumstances finally aligned. I had lots of ideas in 2020 – I guess because I didn't want to think of COVID-19 or miss my family! When I started thinking about pillows, I taught myself how to sew and stated making prototypes; which helped me to develop the product. I got really positive feedback from friends, including many who did not know previously what a bean bag was! I knew I had to give it a name in Bislama and I came up with PiloBlong. I am having a lot of fun with starting this business and am excited to continue growing it!
Where can we buy the Piloblong Bean Bags??
Our bean bags and maternity pillows are available at House Store (opposite Traverso), Trading House (Korman) and Vila Handprints (Nambatu). We are aiming to place our products in other stores before the busy Christmas season. You can also check out our Facebook and Instagram (@Piloblong) pages for updates, pictures and promotions.
The Prices are:
Large Piloblong: RRP 17,500
PiloBel (pregnancy pillow) : 14,500