JANESSA AMOS
November 27, 2021 10:35 pm | Posted in Business Profiles | Share now TwitterFacebook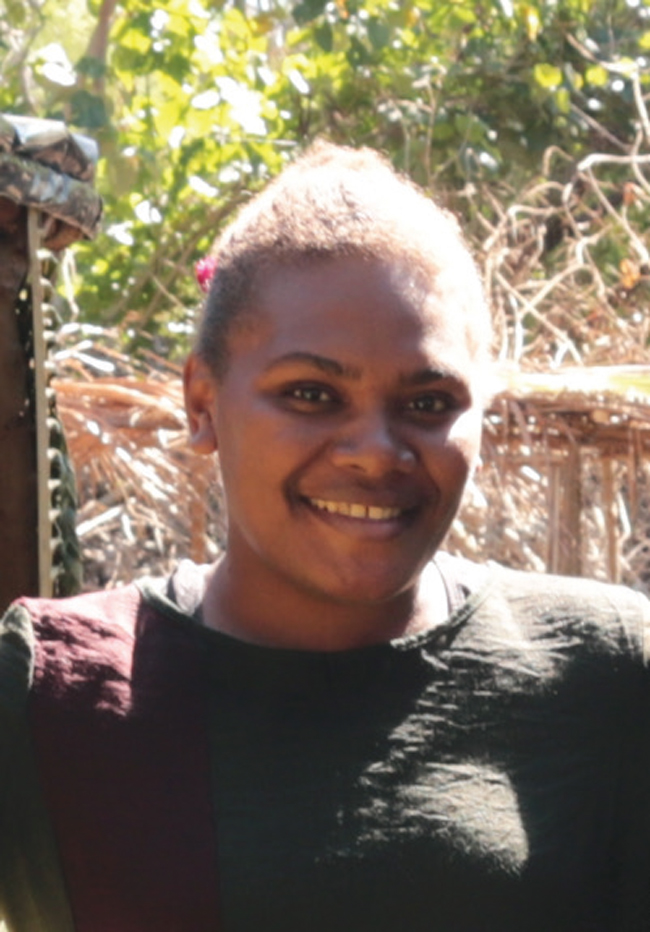 Janessa Amos is a creator of baked goodies, alongside her fulltime job she juggles her business and is hoping to make baking her full time gig.
The Baker is a 27 year old from Emae, she has recently taken over "ITZ RONAS CAKES". This is home bakery business that has been running as a registered business since 2016. Previously it was ran by Mrs Amos's mother who has since then become overwhelmed by the business and has handed it over to the talented Mrs Amos in 2020.
The bakery churns out all sorts of baked goodies from cakes, cupcakes, muffins to cookies and anything a customer demands. Baking for all occasions, Birthdays, anniversaries, weddings or even business events "ITS RONAS CAKE" delivers on creative and delicious baked treats.
Janessa joined the V-LAB Market Haos with an idea in mind, she shares that she has never managed a business and hopes that the Market Haos will give her a deeper understanding of business management as well as a better understanding of her target market.
"I want my bakery to bake goodies that take into account diet restrictions. I see that not many local cake making businesses take into account people with restrictive diets. People who may be gluten free, vegan, lactose intolerant, suffer from High blood pressure, low blood, pressure or any other lifestyle choices, allergies or illnesses that may restrict their diets in a certain way" says Janessa.
The idea for this diet restriction baking had been inspired by her daughter who she says is lactose intolerant. Janessa says this means that she cannot cook or bake anything at home with milk in the ingredients in consideration of her daughter's diet restriction. This made her think of other people who may want baked treats but have trouble finding baked treats that consider their diet restrictions, she says: "I want to bake cakes that meet the demand of the market across the board. For those with no diet restrictions as well as for those with diet restrictions. I want to provide an array of options for my customers to pick from"
The Baker admits that the idea is still fresh and she is still trying to implement it in the market, asking her customers if they have any restrictions in their diets. She has joined the program to assess whether or not this business idea will be able to take off.
Janessa has been baking for many years and with 3 weeks into the Market Haos program she admits that she has learnt a lot Among the many things she has learnt to take back to her business she cites that the most useful things she has learnt is how to find her target market, how to calculate the cost of running their business and analysing competitive advantages. How to stay ahead of your competitors.
"With all I have learnt, I am still hoping to learn how to successfully set up a business plan that will allow me to operate my business successfully" says Janessa.
The baker states that she has many goals for developing her bakery once she has finished the Market Haos program. She want to change the pricing of her goods in a way that can pull more customers, financially organize her business and find an official shop space for the " ITZ RONAS CAKES" bakery. The creative delicacies that the bakery
makes are advertised openly on the bakery's Facebook page, orders for cakes can be made on the site as well.
"The Market Haos is a Good program to be a part of as an entrepreneur.
You are getting trained by people with business experience. People with their own successful businesses so you are
assured they know their way around the successful operations of a business" says Janessa.
She advises all those with business ideas looking to start their own businesses to be confident in their ideas
and their abilities. Own your ideas and be open to criticism.
"Ask questions, do your research and be open to hearing feedback from people. When it is done, get ready to take a risk by taking a chance on yourself. Put aside the mentality that you have to follow everyone else's ideas of what being a success means. Take all the negativities along the way as a challenge to do better'.