Hackathon Champions Support Mamma's LaefVanuatu to Enhance Women's Health Access
June 28, 2023 1:11 am | Posted in Business Profiles | Share now TwitterFacebook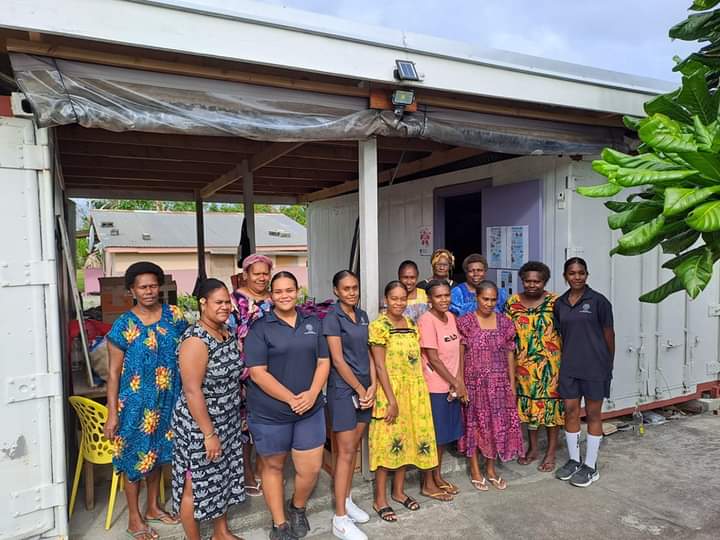 Team PVIS, winners of the V-Lab Hackathon competition held on April 19th, displayed extraordinary generosity by donating a portion of their cash prize to Mamma's Laef Vanuatu. This impactful donation is set to support the commendable efforts of Mamma's Laef in improving women's health access and wellbeing throughout the country.
The V-Lab Hackathon, which promotes the use of technology and innovative solutions to address gender equality challenges in Vanuatu, featured four participating teams, including the talented Team PVIS. Their challenge was to design and implement solutions that enhance access to quality healthcare and reproductive health services for women. The team's winning solution, the "Vanuatu Hub," is a dedicated website providing medically accurate and reliable information on taboo topics, such as STD treatments and prevention, teenage pregnancies, and self-checking for breast cancer. This platform effectively
eliminates the struggle of finding trustworthy resources and aims to put an end to misinformation.
Team PVIS's exceptional performance led them to secure the title of "Hackathon Champion" and a cash prize of 100,000 VUV. Demonstrating their selflessness, the PVIS team decided to donate a portion of their well-deserved prize to Mamma's Laef Vanuatu—a remarkable community project initiated by Belinda Roselli, the founder of 'Lav Kokonas,' and currently managed by Jack and Mary Kalsrap from Pango Village.
Mamma's Laef Vanuatu addresses prevalent challenges faced by women and girls, particularly in rural areas. One crucial issue they tackle is the lack of easily accessible menstrual tools, which hinders women of all ages from fully participating in daily activities. Additionally, cultural taboos and confusion surrounding menstrual health further necessitated Mamma's Laef's initiative to promote women's health through the creation and distribution of reusable pads—an eco-friendly approach. Alongside providing menstrual health awareness, this project actively breaks down societal barriers and empowers women in rural communities.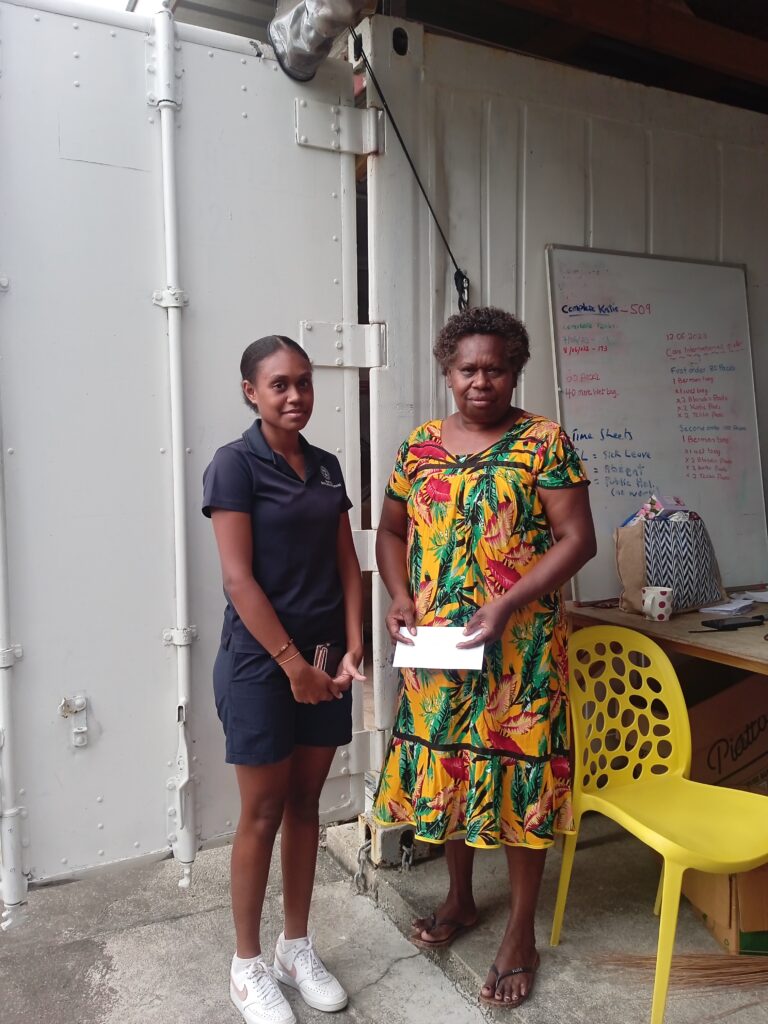 Martha Titek, the team leader of PVIS, expressed gratitude for the memorable experience provided by the Hackathon event and stressed the alignment between Mamma's Laef's objectives and their solution's focus on women's reproductive health. PVIS's decision to support Mamma's Laef underscores their dedication to making women's reproductive health easily accessible to all.
During the poignant handing-over ceremony, Mamma's Laef coordinators conveyed the profound impact the donation would have on their mission. The funds will be instrumental in supporting an upcoming distribution trip to the outer islands, enabling the project to expand its reach and provide essential resources to women in remote areas. Mamma's Laef expressed sincere appreciation to PVIS, V-Lab, and its partners for their support, acknowledging their vital role in advancing women's health initiatives across Vanuatu.
The remarkable achievements of Team PVIS highlight the immense potential of young innovators in addressing societal challenges. Their commitment to improving women's reproductive health accessibility and their selfless act of donating their cash prize to Mamma's Laef Vanuatu serve as an inspiration to individuals and organizations striving to create positive change.
The V-Lab Hackathon not only showcased the innovative spirit of Vanuatu's youth but also fostered collaboration and community support. It serves as a testament to the transformative power of technology and collective efforts in driving meaningful change.