World Vision, Correctional Services partnership to help inmates
April 24, 2021 5:09 pm | Posted in Business News | Share now TwitterFacebook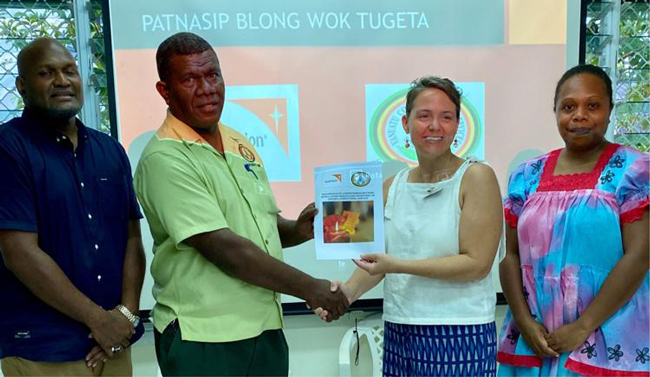 A memorandum of agreement has been signed between World Vision Vanuatu and the Vanuatu Department of Correctional Services to work with detainees during their rehabilitation.
The partnership will focus specifically on addressing attitudes around violence and abuse, understanding the impact of their violence on their partners and families and giving tools and strategies to help offenders change their behavior and reduce violence.
World Vision will be working through its 'Men Be The Change' (MBC) project which is a new emerging prevention program for families in Vanuatu in the journey to end Violence against Women and Children. The signing was in line with the MBC project goal to seek to work in partnership with key Government departments to further strengthen local ownership, and support capacity strengthening in inclusive approaches.
Detainees in groups of a maximum of 15 men, will be going through 11 sessions over 11 weeks with trained facilitators who are faith leaders within the community who have received specialist training and receive ongoing support, supervision and mentoring from World Vision Vanuatu staff.
During the signing on the 4th of March 2021, Johnny Marango the Director of VCS said, "Women and children suffer from violence in the home." He added, "Violence is not something that can be solved by chiefs, pastors and even the Department of Correctional Services, it begins with each individual. We are grateful for stake holders like World Vision who have come in to support us with this work." The director said he and his team were glad to be part of this team that would work to make this nation better for families.
The MBC program will be delivered to male detainees in correctional facilities in Port Vila, Luganville and Lenakel. A parallel program will be offered to partners and ex-partners of the detainees to provide information on the program, support, safety planning and referral pathways to appropriate services.
Funded by the New Zealand government, MBC began in July 2020 and will run through to 31 July 2025.