World-Class Satellite Technology Brings New Economic Opportunities to Vanuatu
August 21, 2021 11:05 am | Posted in Business News | Share now TwitterFacebook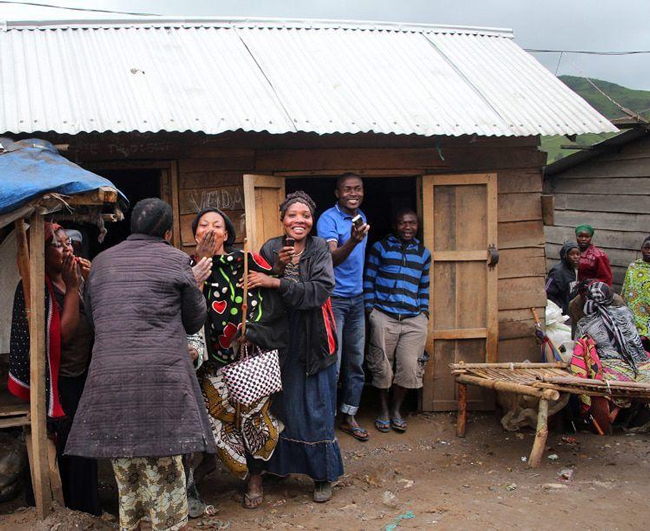 Vanuatu's 300,000 residents across its 83 islands will soon be supplied with the world's best satellite internet technology by the pioneering Intelsat global network through the new AelanSat service, which is expected to be available through internet service providers in late 2021.
For more than 50 years, Intelsat has been connecting the world with satellite technology. They're best known for bringing monumental events, from the Moon landing, royal weddings, Live Aid Concert and Olympic Games in Sydney, into the living rooms of billions of people around the globe.
As the foundational architects of satellite technology, Intelsat operates the world's most trusted satellite telecom network. Today, Intelsat serves seven of the world's top 10 MNOs, they're the largest provider of connectivity for the offshore oil & gas market, they reach more than two billion people via TV and radio, 90% of cruise passengers and crew rely on them for connectivity, they provide in-flight connectivity to 20 commercial airline partners and more than 3,000 aircraft and they're a large provider of satellite services in the government sector.
With its notable track record, the company has a strong reputation for providing secure, reliable, and high-quality hardware that is safer against cyberattacks and more resilient to outages than any other global transmission service. Intelsat owns a fleet of 50+ orbiting satellites, combined with teleport gateways, making it the world's most extensive and secure communications network on the planet, covering 99% of populated areas.
The AelanSat network in Vanuatu will work in conjunction with the existing Interchange Cable Network, pushing bandwidth to every corner of Vanuatu, making it the most effective and affordable solution to provide fast and reliable connectivity to the whole country, which will improve security, and health, and education outcomes.
Increasing connectivity capacity also opens Vanuatu up to new industries, including data storage, which will diversify the country's tourism-dependent economy.
Like the vast areas of the South Pacific, other remote locations globally have benefited from satellite technology, which has aided economic development and improved delivery of services in areas where infrastructure is limited.
Only satellite can service many remote parts of the planet. In the remote southern channels of the Chilean Sea off the coast of Chile, salmon farmers in the world's second-largest salmon-producing region capture and send huge amounts of production and environment data using satellite technology, facilitating analysis optimize feeding, caretaking, and improving fish welfare.
Better communications between farmers and the mainland also improve their quality of life. In remote areas like this, only satellite communication can provide these vital services.
After Hurricane Dorian hit the Bahamas as a Category 5 storm in 2019, the devastation wiped out critical communications services, hindering relief efforts being coordinated on the United States mainland. Within 24 hours, Intelsat helped bring essential communications back online through the deployment of satellite connectivity terminals and Wi-Fi, keeping relief teams safe and coordinated, and enabling the massive support effort.
In the Democratic Republic of the Congo (DRC), more than 65% of the population lives in rural areas, and the vast majority of them are not covered by mobile networks, representing a major socio-economic gap and isolation from the modern world. Hundreds of small villages that are widely spread would mean costly construction of infrastructure over long distances and difficult terrain, often with no electricity source available. Without a national grid, energy would be a considerable ongoing cost, especially in areas where cell sites depend on diesel generators — a common target for theft.
Telecommunications company Vodacom made the logical decision to leverage the Intelsat satellite network combined with terrestrial services to expand mobile coverage into rural areas, which has vastly improved security by making it easier to contact authorities, and to open the door for job opportunities, new business ventures, and money transfers enhancing the health and well-being of people across the region.
Due to COVID-19 related delays in global supply chains, the launch of AelanSat has been delayed until late 2021.