VNPF sells Wilco Properties at Vt1.167 billion
August 24, 2021 11:14 pm | Posted in Business News | Share now TwitterFacebook
By Anita Roberts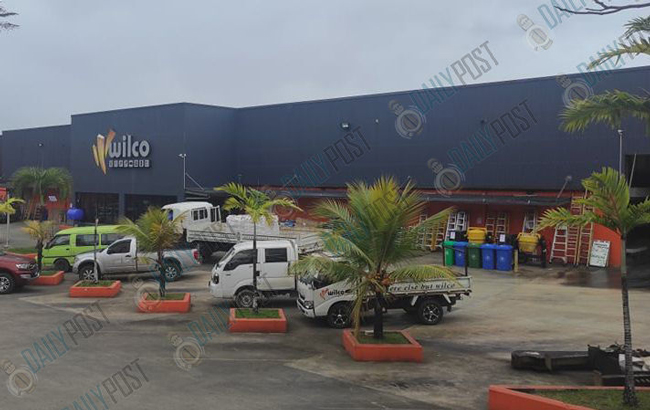 The Vanuatu National Provident Fund (VNPF) is selling its warehouses in Port Vila and Luganville occupied by Wilco Ltd at a market value of Vt1.167 billion.
The existing tenant of the properties, Wilco Ltd, is the buyer. After 15 years of paying rent to VNPF, Wilco Ltd will now fully own the properties.
VNPF will be receiving a Vt50 million deposit from Wilco Ltd following the Selling and Purchasing Agreement formalized yesterday.
Wilco properties were purchased from Bunnings Hardware Ltd at an acquisition cost of Vt1, 053, 196, 675 in 2013. A lease agreement with Wilco Hardware Holdings, the property owning company for the hardware business now renamed VNPF Property Holdings (VPH), targeted a total rental income of Vt1,262, 547, 000 after 15 years.
According to GM Achary, the total rental earnings to date is over Vt500 million, which is around half of the original investment worth.
Following a request from Wilco Ltd to reduce rental due to financial impacts of COVID-19, VNPF granted 30% reduction since early this year, he said.
"Up until last year, Wilco Properties was a premium investment which means, it has been giving us (VNPF) enough income," the GM said.
"Wilco Ltd have asked to buy the properties and VNPF is happy to sell since it will make quite substantial gain from the deal.
"We are happy to sell at a market price, which is a gain for us (VNPF).
"Wilco Properties was supposed to be long-term investment. Unfortunately, tenants want to buy the properties instead of renting due to COVID-19."
GM Achary said VNPF will be extending the Santo Wilco Branch thus, a valuation is needed after the extension completion.
Regarded as a subsidiary to VNPF, the Wilco properties are registered as VPH under the Vanuatu Financial Service Commission. VPH is classified under the Equity Portfolio of the VNPF Asset Allocation.
Yesterday's selling and purchasing agreement was formalized by the Director General of the Ministry of Finance and Chairman of the VNPF Board, Letlet August and the Minister of Finance, Johnny Koanapo as current owners of Wilco Properties.
The property titles will be transferred to Wilco Ltd once the full payments are done.