Wanfuteng Bank announces increase to share capital and additional shareholders
October 16, 2020 12:33 am | Posted in Business News | Share now TwitterFacebook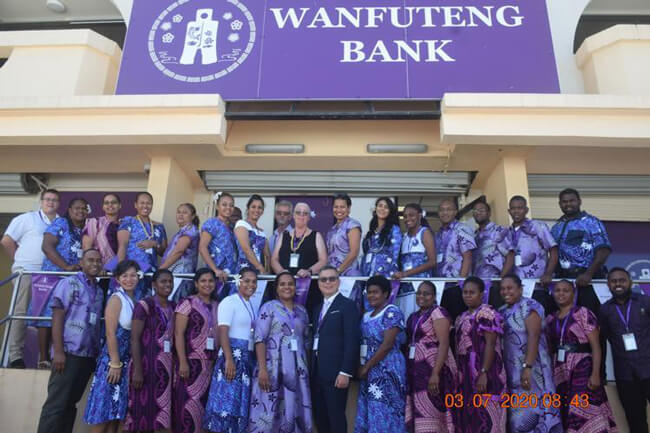 This week Wanfuteng Bank Limited announced further increase to its share capital and welcomed additional shareholders. The total share capital issued this year is VT729,124,500, bringing the total authorised issued share capital to VT2.484 billion.
A National Business Forum was held over two days in Port Vila last week, bringing together the Government and Private Sector; where issues of importance to these key stakeholders were discussed. The question raised during the forum was how can the private sector contribute to the Vanuatu economy during a difficult time in the world, and no different is Vanuatu.
Chief Executive Officer of Wanfuteng Bank Catherine LE Bourgeois stated, "We are here to invest in the Vanuatu economy. We are here to stay".
Wanfuteng Bank is going into its 3rd year of operations and has continued to grow its customer base mainly attributed to its customer service and competitive rates.
"At the heart of this investment we will continue to explore ways to provide differentiated products and customer service to our people – the people of Vanuatu and eventually cross borders. Yes, these are challenging times; and the increase in share capital comes at the right time to show our commitment"
The increase in share capital places the Bank in a stronger position to increase its lending portfolio.