NEW MINISTRY FOR FISHERIES, OCEAN AND MARITIME SOON
October 16, 2020 12:29 am | Posted in Business News | Share now TwitterFacebook
By Terence Malapa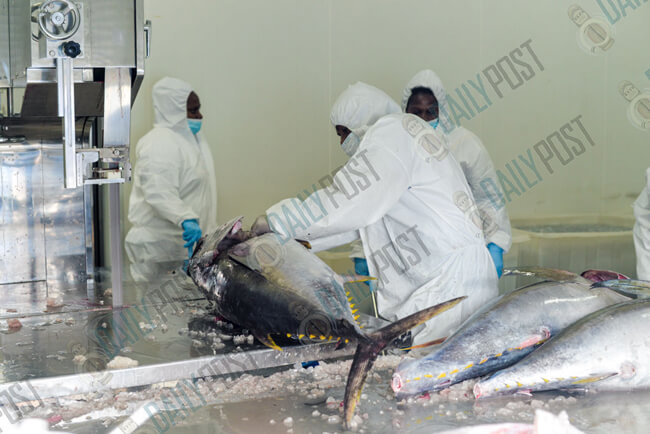 The Government led by Prime Minister Bob Loughman will establish a Ministry of Fisheries, Ocean and Maritime soon.
The above statement was made by the Prime minister when delivering his speech to commemorate MALAMPA Province's 26th Anniversary on October 10 held in Wilkins Stadium at Lakatoro, Malekula and also surrounding villages during his visit on Monday this week.
PM Loughman said it is a must for Ni-Vanuatu to have a Ministry of Fisheries to enable locals to invest in fishing and contribute to Vanuatu's economy.
"This government is committed to investing in the productive sector in which fisheries is included to increase its revenue to the government," the PM said.
"Last year's contribution from fisheries itself is less than 3 percent and with this new ministry, the government is hoping to boost the revenue of this ministry.
"Vanuatu has a big potential in fisheries and that is why the government has an objective to make use of the numbers of fish circulating in our waters for fishermen, if we have a huge quantity we can add value to them."
PM Loughman mentioned the government will allocate 21% of its budget to agriculture in 2021.
"This is a huge percentage to be given to agriculture and Trade to encourage farmers to plant more and ministry of trade to find the markets of these products," he said.
The government also intends to allocate Vt3 billion to the Rural Development Bank which is currently known as Vanuatu Agriculture Bank.
PM Loughman urged the people of Vanuatu to invest in agriculture and fisheries to boost the economy amidst the COVID-19 crisis.