VTO Launches Nabanga Pledge
June 22, 2022 10:21 pm | Posted in Business News | Share now TwitterFacebook
Compiled by Josepheen Tarianga.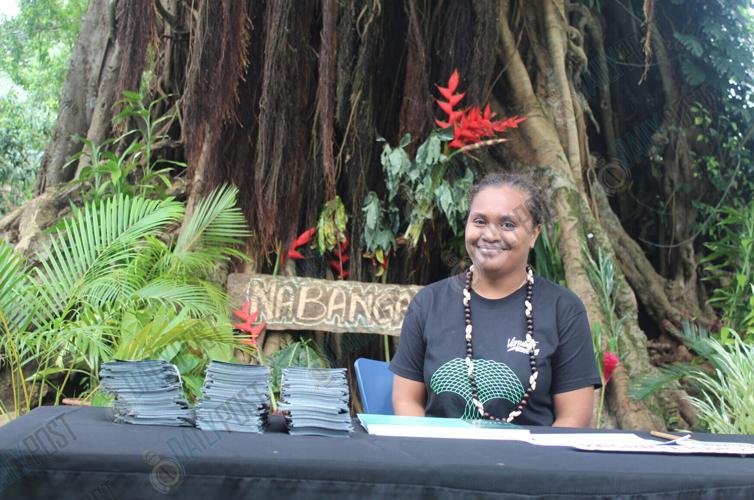 The Vanuatu Tourism Office (VTO) yesterday launched the Nabanga Pledge, a promise to prioritise safety and responsibility when the borders reopen.
The VTO hosted the launching at the Seaside Market area. Adela Issachar Aru, the VTO Chief Executive Officer (CEO), presented that the venue was specifically chosen because of the nabanga (banyan) tree towering over the Seaside Market.
"Like the branches and roots of a nabanga, the Nabanga Pledge connects international visitors, the Vanuatu Tourism Industry, Ni-Vanuatu chiefs, people and communities, as we all work together to keep each other safe for our border reopening," said Mrs. Aru.
During the launching of the Nabanga Pledge, Balance of Power also launched the 3rd documentary series of Tru the Lens, profiling Mrs. Aru, VTO's CEO, in her upbringing and the work she is doing to support the tourism industry of Vanuatu through this recovery and for preparing the industry for the return of the international visitors and travellers on 1st of July when the borders reopen.
Australian High Commissioner to Vanuatu, Ms Heidi Bootle, welcomed this initiative promoting Vanuatu's women leaders and sharing their stories.
"Sharing the stories of Vanuatu's great leaders like Mrs. Aru can inspire men and boys across the country to support the women leaders in their communities, and inspire other women and girls to become leaders in the future," said High Commissioner Bootle.
"We know that societies and communities are stronger when we remove barriers to women's participation and when we all have an equal place in the community."
The launch of the Nabanga Pledge highlighted the strength and resilience of the Vanuatu people as a community preparing for the safe return of all visitors, as well as pledging to keep all safe during this time.
It is an undertaking to keep the country's tourism industry members in line with the Covid-Safe Business Operations guidelines, a promise to keep communities informed about the return of visitors and a promise from international travellers to be responsible in keeping everyone safe, while helping to rebuild the tourism and hospitality industry.
At least 82 people signed the pledge yesterday. Among them were various leaders, chiefs and their delegates.
Members of the public who wish to sign the Pledge are advised to go to the Travel and Information Centre across from Alliance Française in Port Vila to do so.
The Nabanga Pledge will be launched in Santo this Friday.