Vanuatu Abattoirs Limited certified for international standards operations
June 22, 2022 10:18 pm | Posted in Business News | Share now TwitterFacebook
By Alrenze Nicky.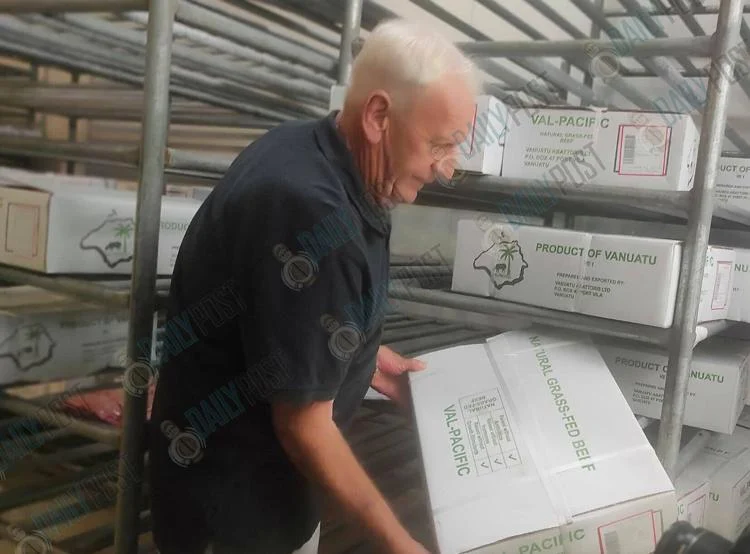 Vanuatu Abattoirs Limited (VAL) can now export to more markets overseas, as the company is the recepient of an International Standards Operations (ISO) and Hazard Analysis Critical Control Points (HACCP) certificate.
ISO and HACCP Auditor and Technical Writer from Quality Solutions, Dion Palu, said Quality Solutions has been working with the VAL for six months for the company to be able to receive their HACCP Certificate.
"Over the six months we're able to help them train up their staff and improve their management systems and documented procedures," Dion said.
He said with the HACCP certificate, the company will be able to sell to bigger markets in Asia, specifically Singapore.
"It is a milestone for the company because since they've started they haven't been formally certified, but now they are," he said.
VAL's General Manager (GM), Paul Smith, said the certification is just another step up in standards, which the overseas market will accept because the company has been accredited with a HACCP certificate.
"The buyers can feel assured that the meat they are getting is clean and there's no hazard attached to it," Smith said.
Heh said the VAL is still discussing the Singapore Market because to be able to export to Singapore, it needs to start doing Ahlul kill as most people there are Muslims.
Ahlul is a distinct procedure used by Muslims to slaughter animals.
"It is a special procedure where you have to employ an Ahlul slaughter man here to be able to perform the procedure. At this moment we haven't got the slaughter man available but we will certainly look at that again," he said.
VAL is currently exporting beef to New Zealand, Papua New Guinea and the Solomon Islands.
"We've got a good reputation through those markets," Smith said.
VAL is the first abattoir in Vanuatu to be HACCP certified. VAL is partly owned by the Vanuatu Government as a minority shareholder.
So far, there are seven companies in Vanuatu that have received a HACCP certificate.