Belair Airways resume operations after 1-year hiatus
June 22, 2022 10:23 pm | Posted in Business News | Share now TwitterFacebook
Compiled by Josepheen Tarianga.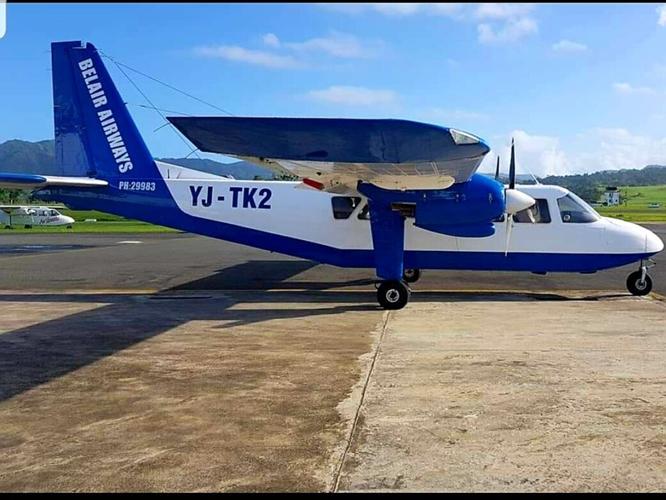 After a year of non-operation, Belair Airways has resumed normal operations as of yesterday.
Attributing the hiatus to technical reasons and Civil Aviation Authority of Vanuatu (CAAV) requirements, Belair Airways has returned to the scene just in time for the border reopening.
Its Chief Executive Officer (CEO), Mrs. Ann Karie, apologised to customers who relied on Belair for their services.
"After the COVID-19 lockdown, lots of things were not working with Belair Airways in regards to maintenance and non-availability of proper technical people," she explained.
The CEO acknowledged that it was the efforts of the Belair team, the Director and CAAV team who worked closely with Belair to fulfill the CAAV requirements that made it possible for them to resume operations.
"The aviation business is exceptionally regulated because of high safety requirements which all come at a very high cost," she said. "Hopefully, these problems do not reoccur in the future."
The problem faced by the company was mainly due to shortage of proper maintenance personnel.
In response to this, Belair Airways employed an engineer from Fiji. It took nine months for the engineer to come to Vanuatu.
According to Belair Airways, in the midst of the lockdown, they had to wait for the engineer as there was no proper qualified engineer to assist them in Vanuatu. Nonetheless, the company was able to complete its Maintenance Hangar and it is now ready for full operations come next month.
Belair has two aircrafts. One is fully functional and ready for service, while the other is getting serviced and should be soaring the skies in August or September this year.
CEO Karie has assured the travelling public to expect better flow of services from here onwards.
Belair Airways, Chief Pilot Captain Toara Karie, has indicated that more pilots and engineers will be entering Vanuatu from Fiji, New Zealand and Solomon Islands after the border reopening in order to help the shortage of technical people in the country.
The number of pilots and engineers that Belair hopes to take on has not yet been finalised.