VT141 Million upgrade of former Air Vanuatu building underway
August 25, 2021 11:47 pm | Posted in Business News | Share now TwitterFacebook
By Anita Roberts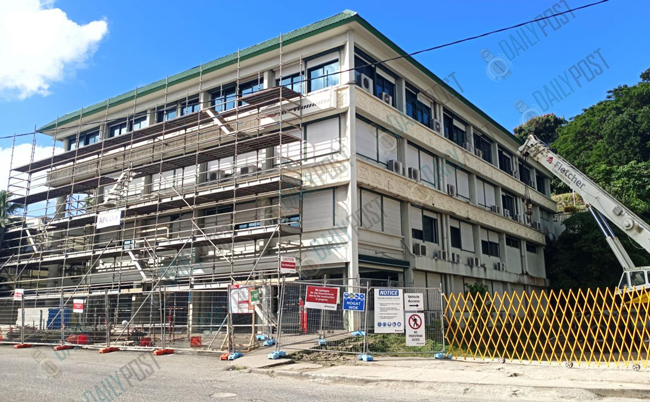 The Vanuatu National Provident Fund (VNPF) is spending Vt141 million to upgrade the overall appearance of the former Air Vanuatu building in Port Vila Town.
The building is one of the VNPF properties generating rental income since it was purchased. The building will be given a new name after repairs.
Fletcher Construction is undertaking the repairs under the project managed by Kramer Ltd. Repair works should be completed in several months' time.
General Manager (GM) of the VNPF, Parmod Achary, said the fund has been generating enough revenue from the property as expected therefore, it is the right time to do repairs.
"We already have some good tenants for the property. We will be signing a new tenancy agreement with an Australian government funded agency, which is a significant boost for us (VNPF)," he said.
"Furthermore, we have secured an anchor tenant and will be renaming the property following approval from the VNPF Board.
"The shop occupying a space on the ground floor will be relocated as the property will be restricted to international agencies only.
"In the few past years, VNPF have been upgrading its buildings up to standard. We believe we are changing Vanuatu's property market.
"By doing so, we will continue to attract premium tenants and remain the largest property owner in Vanuatu."
The Ex-Post Office building in town, recently renovated and currently occupied by Vodafone is an example of a VNPF standard property.