Virgin Australia contracts Air Vanuatu
August 9, 2023 11:23 pm | Posted in Business News | Share now TwitterFacebook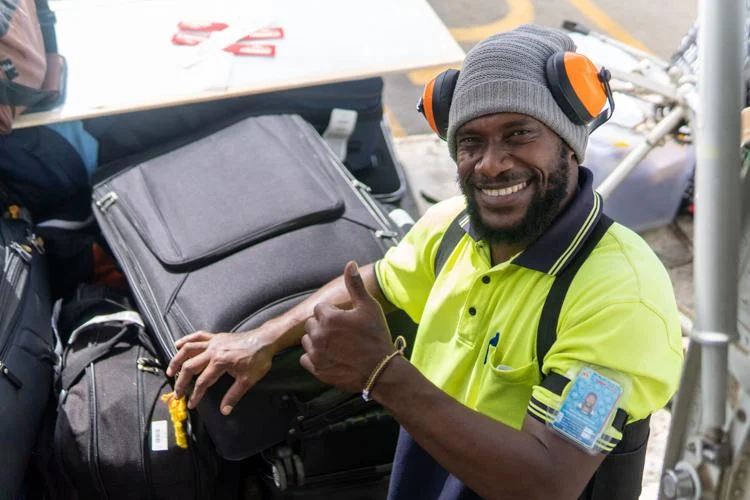 The national airline, Air Vanuatu, has recently been awarded a contract for managing and delivering Virgin Australia services for their flights at Bauerfield Airport in Port Vila.
This was announced by Air Vanuatu in a statement issued yesterday.
Air Vanuatu said the service that it now provides include the check-in of Virgin Australia guests, the handling of baggage, all associated paperwork and co-ordination that facilitates flights to and from Brisbane.
This service that Air Vanuatu is providing for Virgin Australia is referred to as 'ground handling' in the airline industry.
Virgin Australia General Manger, Paul Woosnam said "Vanuatu is an important and long-standing destination for Virgin Australia.
"We are delighted to be partnerd with Air Vanuatu to help us deliver this vital service and connectivity for the island."
This is the first time Air Vanuatu has been awarded this contract and is an expansion of its existing responsibilities at the airport.
Air Vanuatu Executive Manager Ground Operations, Calvin Fitzpatrick, said: "We are happy to offer this service as we know the environment best.
"We are providintg this service already for all our weekly flights to and from Australia, New Zealand, Fiji, New Caledonia, for all the domestic flights and for our Pacific partnes who are contracted to fly Air Vanuatu."