The Vanuatu Agriculture Revolution
March 5, 2022 11:13 pm | Posted in Features | Share now TwitterFacebook
Vanuatu experienced 2 crises at the beginning of 2020.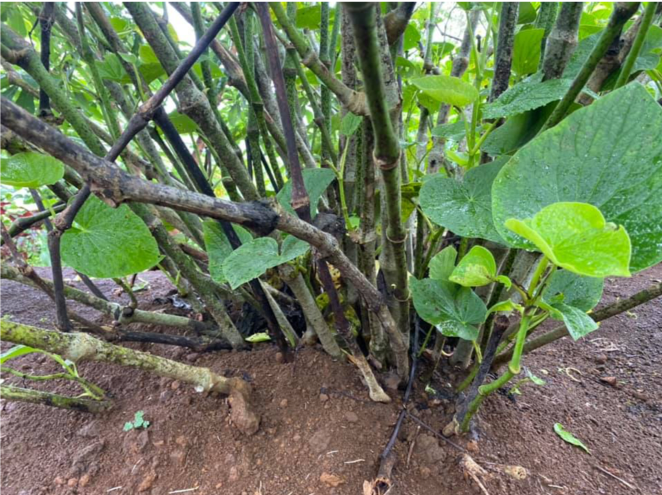 In March, due to the threat posed by COVID-19, the Vanuatu Government closed its borders and in doing so, closed down the Tourism Sector. At the beginning of April, Tropical Cyclone Harold, a Category 5 cyclone passed over the northern island of Santo causing massive damage to infrastructure, food gardens and buildings. The losses from this natural disaster was in excess of US$100m.
During this period, revenues from the sales of passports continued to increase, with the government announcing that by the middle of August VT9.6b had been collected, exceeding budget forecasts for the entire year. Sales of passports have continued to contribute a large percentage of Government revenues.
It was within this context that the Budget Policy Update 2021 was announced and published in the Daily Post in July 2021. This document outlined the priorities on which the 2021 Budget was prepared and the allocation of fiscal support in the 7 Priority outcomes that the government has identified.
The 2021 Budget Policy Statement had clearly identified where the Government priorities were for 2021 and the future. The two areas in which it was focused its fiscal support was to boost the Primary sectors of agriculture, fisheries and forestry, to meet a greater proportion of domestic consumption through import substitution, and to embark on massive infrastructure expenditure in the outer islands. In its policy statement, the government stated that the economic crises from COVID-19 and TC Harold, has highlighted the vulnerabilities faced by relying too heavily on one sector for economic growth, particularly Tourism. Of the 17 target outcomes under the government priorities to enhanced business opportunities, only one of these referred specifically to the Tourism Sector. The 2022 Budget has maintained its focus on development of the Productive sector.
During the opening of the first ever large private market for local agricultural produce in Port Vila, Vanuatu Fresh Market (VFM) at Tagabe, on 13th February 2022, Prime Minister Bob Loughman said Vanuatu's forefathers did not believe that the country will rely on tourism and the sale of Vanuatu citizenship when independence was gained from Great Britain and France on July 30, 1980 as they highly relied on their land. He said after Independence, Vanuatu took the direction to rely on tourism but following the economic and financial crisis caused by COVID-19, the Vanuatu Government has taken a new policy direction based on greater self- reliance through the encouragement and improvement of local production.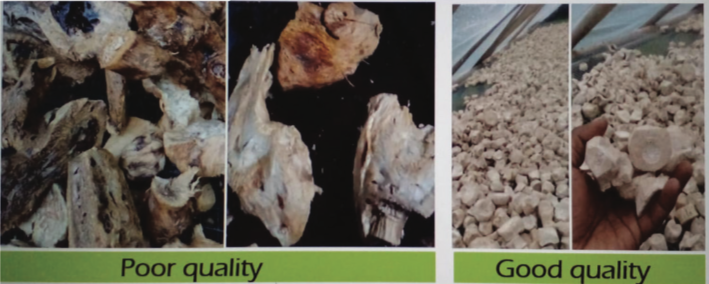 There are 84,859 employed adults in Vanuatu. Agriculture accounts for 37.3% of these.
There are 91,283 adults outside of the labour force of which 32,726 are adult males in the rural areas – it is highly likely that in some manner these adults also depend on subsistence farming.
Therefore, over half of the population of Vanuatu relies directly on agriculture for their living, which is why many studies often refer to Vanuatu as a dualistic economy, split between the informal / subsistence / agricultural and the formal retail / services / manufacturing.
In 2019 agriculture accounted for 18.3% of GDP. This is sometimes thought to be an underestimate as there has not been an Agricultural Census since 2007. Given how important agriculture is to the Vanuatu economy having accurate data on agricultural production is vital for policymakers.
The Agricultural Census 2022
The recent announcement by the VNSO of a new Agricultural Census in 2022 combined with the countries first ever Census of Business is a welcome boost to help better understand how the economy of Vanuatu actually works.
The general objectives of the upcoming National Census of Agriculture are:
1. To provide a comprehensive range of statistical information to the Government and other users as a basis for planning, monitoring and evaluating National development.
2. To provide baseline and benchmark data on structure of agriculture.
3. To provide data to help monitor progress towards national development agenda
4. To provide data to help monitor progress towards regional and global development plan agendas particularly the National Sustainable Development Plan (NSDP) and Sustainable Development Goal (SDG).
5. To continue and further strengthen technical capabilities of the National Statistics Office (NSO) to plan, design, process and analyse the censuses and surveys through the training of the national staff and to prepare them to assume greater responsibilities for the operation and management of the NSO.
6. To disseminate the census results to the national and provincial governments; as well as regional and international agencies.
7. To conduct agriculture survey using sampling frames derived from the 2020 population Census.
8. To strengthen the capability of the Government of Vanuatu to developa sustainable food and agricultural statistical system so that policy and administrative decision are based on up-to-date, realistic and objective criteria in order to increase agricultural production and to raise the standard of living for all people.
Both of these activities are funded by the budget support provided by European Union EDF 11 Value Chain project (VaVaC) but they are not the only investments in this sector.
Government Expenditure in the Productive Sector
In the 2022 Budget the Government is planning to invest in the sector via eight programmes of the Ministry of Agriculture that are all linked to the Governments Overarching Productive Sector Policy.
Increased production in commodity crops – VT 598 mn
Improve food security – VT 160 mn
Improve quality and safety of agricultural products – VT 61 mn
Sustainable management of natural resources – VT 116 mn
Resilience towards climate change and natural disasters – VT 111 mn
Community capacity building with a focus on gender and youth – VT 166 mn
Institutional capacity building – VT 648 mn
Research and development – VT 30 mn
Within these programmes there are a wide range of activities and all of these are shown in the National Budget by activity and province which the Government has allocated a total of VT 2.5bn in 2022 towards the agricultural sector.
Within the activities there are over 450 individual investments all costed,
ranging from support to cattle re- stocking, fruit and vegetable support, food security warehouses all the way through to forestry management and skills development and training. In addition to this there is the support to the Vanuatu Agriculture Research Centre (VARTC) in Santo. What is clear is that this is an enormous sector that has to cover everything from food security to increased production. From climate change to research. From forests to oceans. From gardens to farms and factories.
For each of these interventions the Ministry has set targets in terms of what is to be delivered i.e., the number of coconuts to be planted, the number of seeds distributed etc and these are reported on every quarter by the Ministry.
So, with all of this information what exactly is the Ministry trying to achieve?
It is clear that there is a very detailed plan to address some key issues based around first feeding ourselves, then feeding our community and then supplying the domestic and international markets. A holistic approach that realises that the first priority has to be helping ni-Vanuatu to be self-reliant in terms of food. This means investing in food security (warehouses for times of trouble) but also in small subsistence farmers to give them the tools and techniques to ensure they are able to produce enough to feed their families and then hopefully also contribute to their communities.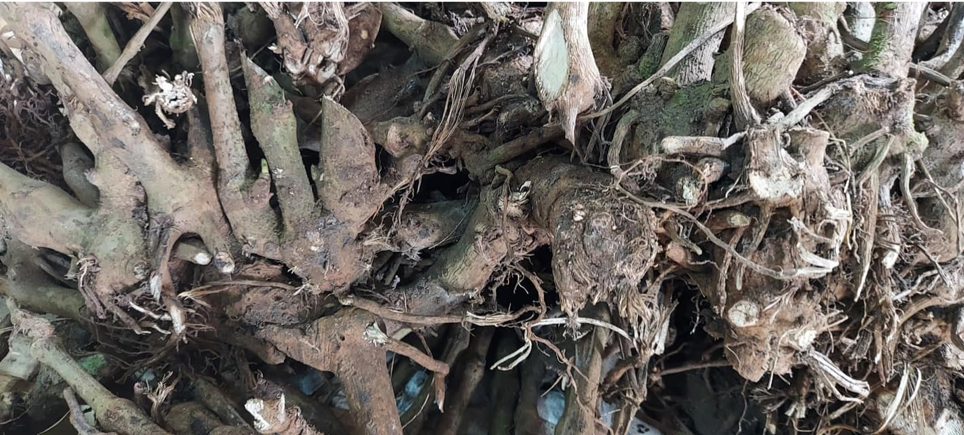 After that there are the need of the broader markets – both domestic and international. Domestically there is the need to grow enough food for schools, local cooperatives and shops so that Vanuatu is less reliant on imported food and at the same time grow some surplus to export to earn even more money for farmers. This is why the Ministry has been advocating the mechanisation of the productive sector to improve productivity with a clear need to produce more food more efficiently at a lower price so that ni-
Vanuatu are less reliant on cheaper less nutritional imports such as rice and noodles.
But this is all "before the farm gate". For this idea to work there has to be linkage to markets i.e., for Vanuatu to really benefit, the Government has recognised that higher value products should be made in Vanuatu and to do that, there has to be a link between the market and garden. That is why the linkages between the Ministry of Trade and Ministry of Agriculture are so important and why many programmes looking at value addition such as the EU EDF 11 work so closely with both Ministries.
When the Government stated that it was investing 1bn in the Productive Sector it was not clear where this money went. What we can now see is that this investment, along with other major support from the EU EDF 11 budget support has been carefully programmed and spread out over four years across mainly the Ministry of Agriculture and Trade – but also to VNSO for the surveys and VARTC to help develop food varieties suitable for Vanuatu.
Within the Ministry of Trade the main programs are:
Aid for Trade – VT 278 mn
Industry Development – VT 165 mn
Tourism Development – VT 317 mn
National Standards Development – VT 136 mn
Intellectual Property Development – VT 29 mn
Cooperative Development – VT 257 mn
The total budget for the Ministry of Trade including administration costs is VT 1.674 bn – suggesting that the Government is trying to combine its investment in Agriculture with Trade. This is not easy as there are many competing products and markets (do we sell manioc to schools or export?). Historically much of what has been exported has been raw product – copra, kava etc but more recently there has been an increase in higher value products, such as coconut oil, premium copra etc and from the preliminary trade data it looks like for most commodity exports except kava the value of exports is already close to levels pre-pandemic. This is partly due to higher prices but also due to the investment made by the Government post TC Harold in particular.
The Future
There still remain many challenges. The effective use of all of this money is a concern to many people and this is what it will be important for these two Ministries and the Government to clearly show what impact these investments are having and for that they will need to produce reliable data which brings us back to the Agriculture Census 2022 to obtain the necessary production data which will be the ultimate test to see if the Governments strategies have worked.