Vanuatu Beverage Limited supports VCH surgical team
November 23, 2020 10:11 pm | Posted in Business News | Share now TwitterFacebook
By Jason Abel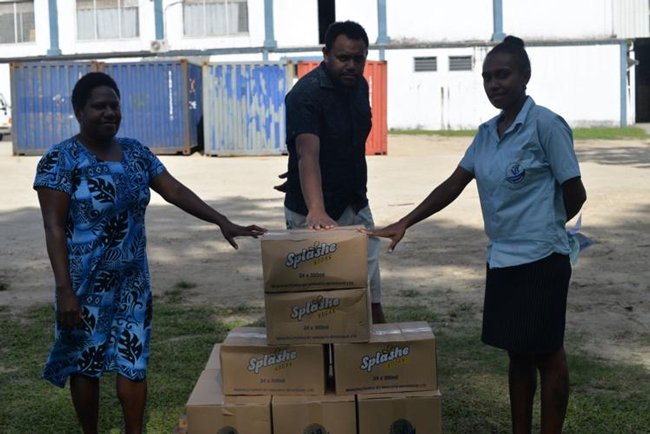 Vanuatu Beverage Limited (VBL) has donated cartons of Vanuatu Water and Splashe drinks to the Vila Central Hospital (VCH) surgical ward team.
The Surgical Ward department, one of the busiest teams within the VCH, had decided to organize a get together for its staff and family members to enjoy themselves and make up for the limited time staff get to spend with their friends and families due to work chores.
Ms Lucy Olul, nurse in charge within the Operating Theatre said with staff spending 70% of their time in work and about 30% with families annually, it is best if they could come together for a day and spend quality time as well.
She believes with such donation, VBL and her team will also strengthen their relationship through cooperation as well regarding health advices and status.
VBL stated that they are happy and proud to support the VCH operating theater team with the donation towards their agendas.
Ms Olul acknowledged the VBL for the generous support in response to their request.