Over 200 informal workers registered with VNPF
November 23, 2020 11:06 pm | Posted in Business News | Share now TwitterFacebook
By Kizzy Kalsakau & Anita Roberts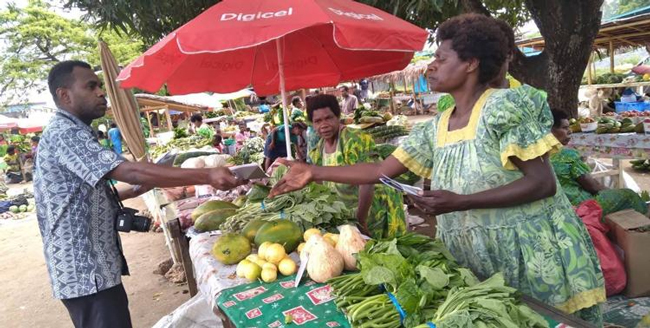 Over 200 new informal sector workers have been registered as voluntary members of the Vanuatu National Provident Fund (VNPF).
The registration was conducted during the recent launch of the VNPF Mobile Service at Manples Market in Port Vila.
It includes market vendors, house girls, gardeners, handicraftsmen, farmers, fishermen and other workers that are not formally employed.
Anyone who is self-employed can become a voluntary contributor of VNPF.
Voluntary membership means contributions is set at any amount since members do not have a consistent source of income.
All contributions receive whether compulsory or voluntary are deposited into the accounts of each member.
While VNPF wants to cover informal sector workers in the fund, it also wants to allow them to save some money to support them and their families after their working life just like other employees in Vanuatu who are making mandatory contributions.
Apart from saving for retirement, voluntary members will also be able to benefit from VNPF social benefits, such as loans, special death benefit and soon medical insurance and house insurance to help cover cyclone-related damages.
The VNPF Mobile Service will visit villages in other islands of Vanuatu in the coming months to encourage informal sector workers in rural areas.
Services will be provided from a VNPF-branded bus, which will be connected to VNPF systems and able to deposit money directly into member accounts, with a receipt issued on the spot.