V-LAB and NUV Organise Entrepreneurship Awareness Program for Students
June 16, 2020 11:31 pm | Posted in Business News | Share now TwitterFacebook
By Adorina Massing.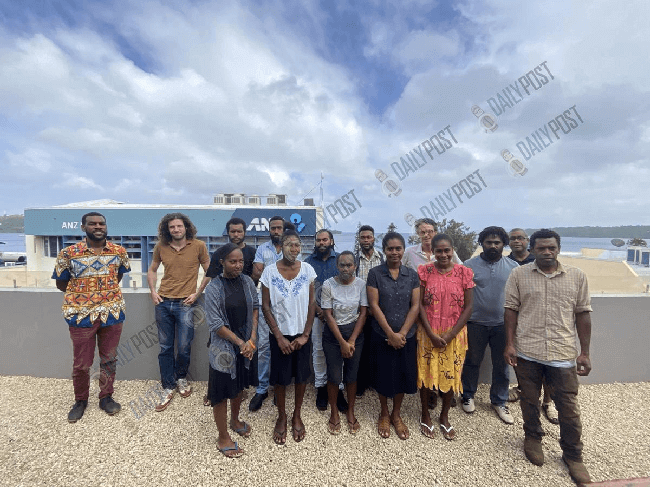 The Vanuatu Laboratory (V-LAB) in partnership with the National University of Vanuatu (NUV) has organised a Support and Awareness program for selected students to discover the importance of innovation and entrepreneurship in Vanuatu.
V-LAB President Marc-Antoine Morel said the aim of the program is to raise awareness on the benefits of local entrepreneurship and how it will greatly contribute to the expansion of the economy.
Two-weeks ago, Mr Morel has held a seminar presentation at the National University with students to discuss how V-LAB and YumiWork as two distinctive associations, are promoting local entrepreneurship in Vanuatu.
"After the presentation, we received a total of 10 interested students who volunteered to become part of the Support and Awareness program," said Mr Morel
An introductory session took place yesterday at YumiWork with the volunteered students, where they are given a tour of the co-working space by YumiWork Director Marc Gerad and had the liberty to meet the four incubees under the Business Incubator Program.
The Support and Awareness Program is much similar to the Business Incubator, except it will simply provide a series of basic trainings and offer practical accompaniment solutions to the students for their business ideas.
Ministry of Education and Training (MoET) Technical Advisor of Higher Education, Anne-Sophie Vivier congratulated the students and encouraged them to learn all they can and feed on the experiences and ideas of the business incubees so they can embark on a professional career.
This 4-month program is funded by the Regional Cooperation Fund under New-Caledonia and France.