Tighter Liquor Laws
May 17, 2022 10:54 pm | Posted in Business News | Share now TwitterFacebook
By Josepheen Tarianga.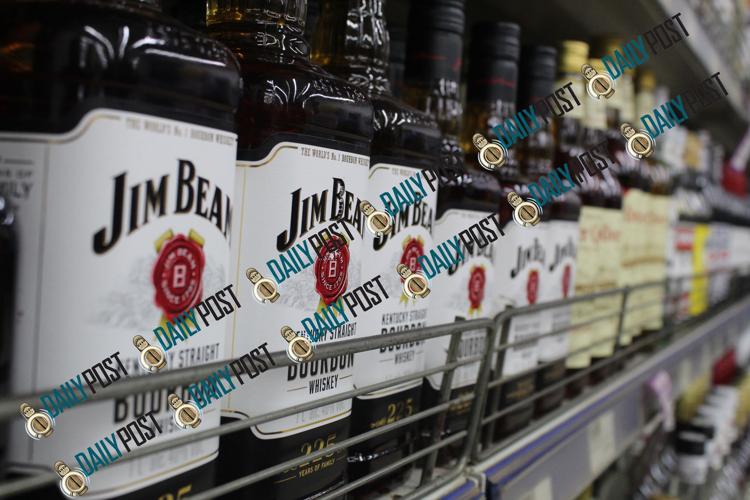 The Vanuatu Government plans to control the illegal sale of alcohol without a valid licence.
It also intends to introduce the use of National Identity Cards to confirm whether or not the person purchasing liquor is over the age of 18 years.
This was disclosed as the Bill for Liquor Licensing (Amendment) was tabled by the Deputy Prime Minister (DPM) and Minister for Internal Affairs, Ishmael Kalsakau yesterday, the second day of the First Ordinary Session of Parliament for 2022.
In 1969, the legislation was made with the intention to control the importation, sale and supply of alcohol in Vanuatu. There have been amendments since, but it has not deterred the rise of the social issues that alcohol has caused, said DPM Kalsakau.
The DPM explained that the current amendment is intended to reduce the rate of social problems and juvenile misconduct related to alcohol consumption.
Deputy Leader of Opposition, Jotham Napat, stated that the implementation of laws, such as the Liquor licensing amendment, made in Parliament is more than the government's responsibility, but that of parents, church leaders and chiefs as well.
If children are included in activities such as community work, counseling, church activities, trained to make good decisions and disciplined accordingly, alcohol consumption and issues it brings about can be reduced, said Evelyn Takalo, a parent.
Another agrees that parents have a role to play in implementing laws around liquor, saying if alcohol fueled problems with juveniles escalate then the police should be called immediately.
"Chiefs are already speaking to the youth and counsel them on substance abuse. However, youth these days do not respect elders and Chiefs like before," said the President of the Malvatumauri National Council of Chiefs, Willie Plasua.
"At the end of the day when there is a problem, chiefs are still the ones who deal with the discipline of the youth in some capacity.
"When it comes to custom, cutting this problem at the root can easily be done by simply banning alcohol in areas that chiefs govern. When it comes to the law, dealing with this issue is much more complicated."
The Adventist Faith strongly stands against all substance use.
"We have a health department that is very vocal about substance abuse and have organised many events to promote saying no to substance use," said Seventh-day Adventist Pastor, Max Senembe.
"In the Church, we discipline our leaders when it comes to alcohol and other substances. We believe in leading by example. If our national leaders strongly stand against it and do not just talk, but also lead by example, it will help."