Gov't To Keep Recalled Twin Otter
May 17, 2022 10:38 pm | Posted in Business News | Share now TwitterFacebook
By Glenda Willie.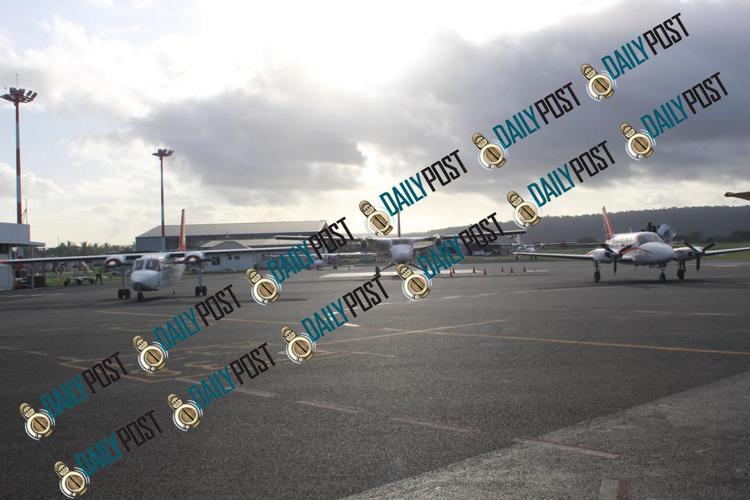 A Twin Otter aircraft scheduled to leave Vanuatu early this morning to be redelivered to its owner in Papua New Guinea, is still in the country.
Daily Post was reliably informed that Air Vanuatu owes Heavy Lift, the company that owns the aircraft just over VT40 million for failing to pay the lease. The lessor wanted the aircraft to be redelivered as agreements were not met.
The Daily Post source said the aircraft was inspected and prepared to leave the country this morning. A meeting between the Shareholders of Air Vanuatu, including the Minister of Finance, Minister responsible for the Ministry of Infrastructure and Public Utilities (MIPU), and representative of the Heavy Lift company yesterday has seen the government committed to sorting out the outstanding bill and continuing to keep the aircraft in Vanuatu. Public Relations Officer (PRO) to MIPU, Antoine Malsungai confirmed the government's position is for Air Vanuatu to keep the aircraft to enable services domestically.
According to Malsungai, the government will work on repaying the outstanding and keep the aircraft by way of continuing with its leasing arrangement.
Daily Post understands that Air Vanuatu owns only two aircraft, an Islander and a Twin Otter. All other aircraft are leased from different airline companies.
Last November, Chief Executive Officer of Air Vanuatu, Atu Finau revealed in an interview with Daily Post that the company has purchased two new Viking Twin Otter aircraft.