Subdivision sales keeping CK afloat
December 7, 2021 11:00 pm | Posted in Business News | Share now TwitterFacebook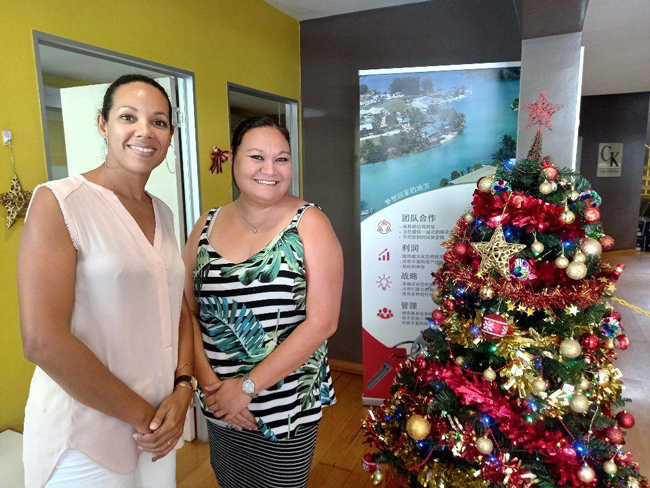 Port Vila Real Estate Agent Caillard & Kaddour (CK) launched their third subdivision yesterday with 78 plots available at Stella Mare and already has 500 interested customers.
According to Sales and Marketing Consultant Celine Fedronie, within 24hrs 30 plots of land worth VT3.8M was sold.
"I think for the sales part that new project at the moment Stella Mare, people are queuing at the office to deposit the 10% so it's very good especially before Christmas, so this is the big thing for us right now," she said.
"The average price is around VT3.8M for a nice plot of land, about 1240 square meters, we provide electricity, of course the survey is done and tar seal road, just out of town, so it's a big thing, it's probably the top of the subdivision here in Port Vila."
While there are positive reviews coming from the launch of phase three the real estate business has taken a substantial financial blow to sales since border closure.
The Sales Consultant Fedronie mentioned that the subdivision sales have been the saving grace for CK.
"It's (revenue) down by at least 30-40-% of what we normally do, it has a big impact on the agency and of course I'm the sales agent, myself and my client it falls down on what we normally do.
"The solution would be to reopen and have those people coming back into the country and buying houses but however, I think launching with what we're doing this week like Stella Mare is a new option for us and gives us new breath because we still sale even if its smaller, so people are still buying."
The CK real estate agent stated that for these subdivisions, there will be no exceptions, after the 10% (VT380, 000) is paid, full payment is a non-negotiable condition.
"Not for stella mare – down payment has to be provided with the guarantee that the full payment, the full balance will be done when we request for it, when we deliver the land, this is when we ask for the full payment to be delivered to the customer and they have to comply to this condition, this is not negotiable."
"For banking issues (if banks not providing loans for land) we do not accept the deposit because people have to bring the guarantee that they can pay the balance to Callaird Kadour," she said.