A Touch of Paradise
October 14, 2016 3:08 pm | Posted in Business Profiles | Share now TwitterFacebook
Nothing feels better than a touch of Paradise and Rona Garae intends to give through her locally made oil products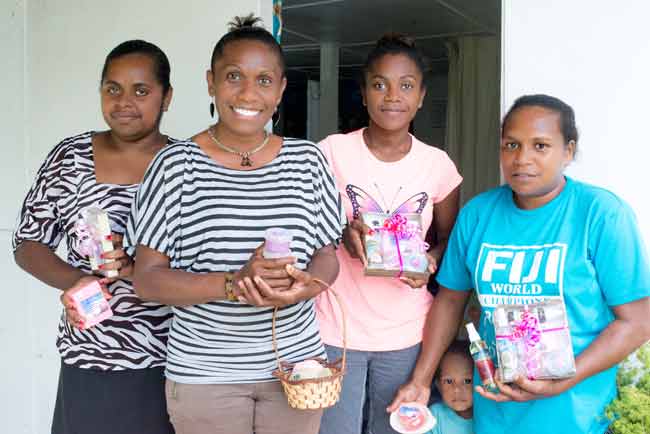 From being a supplier to an actual entrepreneur managing a business of his own may not seem to be an easy road, but Rona Garae proves otherwise as a successful owner and manufacturer of local aromatic products.
Rona's Oils of Paradise was established in 2012. She manufactures and sells body moisturisers, hair conditioners, shampoo, soap, hair oils and perfumes using local ingredients such as oils extracted from nuts.
"In Oils of Paradise, we truly believe that feeling clean with our soap or moisturising your skin with our body lotion can change the way you feel. With this in mind, we design every products to make you look fabulous, leaving you feeling refresh and confident," she said.
The single mother of four children tried to make ends with a monthly salary of Vt20, 000 at an oil extraction company. That did not stop her from pursuing a life she dreamt best for her and her children.
"That was when I decided to take action—take a risk because my kids' futures depend on it. I made a deal with my employer that instead of giving me money on pay days, he will give me several litres of extracted coconut, Tamanu and Nangai oils," she said.
"That was the start to a lot of experimenting and the opening of the oils of Paradise in Port Vila in 2012."
An outspoken woman, Rona expressed the success of the business was through all the local materials that she used in her products for the past five years and they are all sourced in Vanuatu.
"Oils of Paradise to me is my identity, whenever am wearing my perfume, oil or lotion, I am taking my local fragrance with me and it reminds me every time of my roots," she said.
"Oils of Paradise is a catchy brand name and the products are unique though it's still not of high standard but the name makes you fall in love, my customers just love the products because of the brand name."
"I love to work with nature and I deal with the Forestry department mainly to get botanical names of the diverse plants and trees that I used and to label on my products."
Rona has also acknowledged the suppliers of the oils of Paradise who have continuously supply raw materials from different islands in Vanuatu.
"A lot of my suppliers are women, it's a network made up of a sisterhood of women nationally, embracing their contribution to the world of business, making an honest earning from their locally grown plants, vegetables and trees," she said.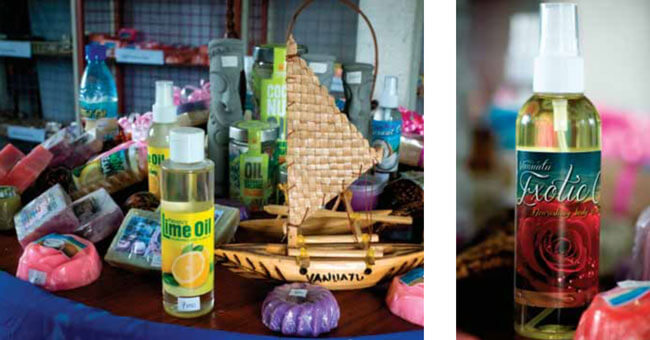 "At the basis of my vision and mission, I am fuelled by my desire to be able to make a difference to women in the grassroot level and nationally. The success of Oils of Paradise will in turn allow me to contribute to a community of women that have been disempowered and provide resources that will assist fundamentals of security, health and equality.
"Currently, I supply my oil products to The Summit and the Pacific Passion – but my clients are on average 80% locals and 40% international (tourists)."
With a grin on her face, Rona said the company has started exporting to one client in New Zealand and Australia and two clients in New Caledonia.
"It's only a small start but it is a big step for the business and I am working hard to meet the demand of my clients."
Rona said that the cost of transport was the most costly expense of her business.
"The cost of transport in the islands to shipping freight and air freight is very expensive and many a time I just want to give up but Oils of Paradise is my creation, I can't give up- I have to do something to keep it going," she said.
"Every time I go out for something good-especially on trips overseas, my shop runs down and it takes months to re-stock. My business ran down after TC Pam and it has been a year since but we are recovering slowly."
Rona said that because of the destruction of local materials from TC Pam, her previous shop at Nambatu area was also damaged but they were lucky enough that some of the oils stock were still in storage which she used to produce her products as she awaits the recovery of nature.
"The next phase of my business is expansion, I have three employees but I aim to provide more jobs to school leavers and single mothers," she said in an optimistic tone.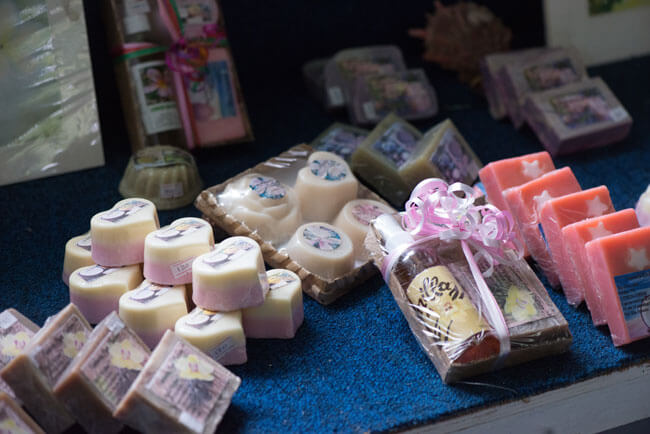 "I will soon send one of my employees to set up in the southern part of the country, in Mystery Island so I can liaise through her with the communities for the Nangae and Vanilla grown on those islands that will be used for fragrance on my products."
"In addition, speaking at events, networking and customising unique opportunities between Oils of Paradise and other women's group will certainly make for interesting and valued business connections in the years ahead."
Apart from an already demanding job, Rona is working as a counsellor at the Vanuatu Chamber of Commerce and Industries and her story is used most in the financial course books to target young women who are interested in doing business.
"My mission is to encourage women to stand tall, proud and comfortable in their own identity, and not to be define by their past or present status – but to be successful in whatever they wish to be in the future."