Fostering International Aviation collaboration in the Pacific
December 4, 2021 10:48 pm | Posted in Business News | Share now TwitterFacebook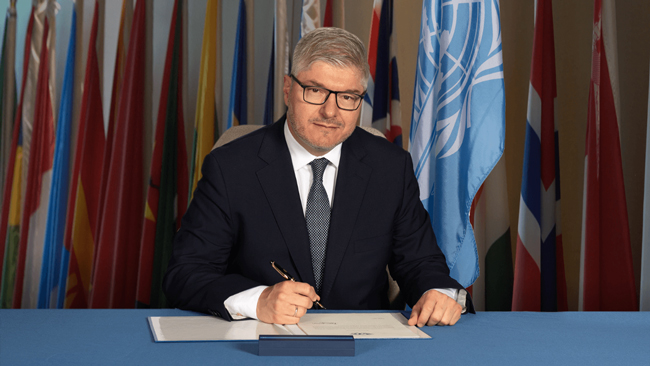 Stronger dialogue and closer working relationships between the Pacific Aviation Safety Office (PASO) and the International Civil Aviation Organization (ICAO) to support Pacific aviation safety and security was emphasised at the PASO Council of Directors' recent meeting.
The PASO Council Meeting on Wednesday, 24 November 2021 was attended virtually by representatives from nine signatories of the Pacific Islands Civil Aviation Safety and Security Treaty (PICASST) and three Associate Members, together with ICAO and the World Bank.
PASO Council representation included: Australia, Cook Islands, Fiji, Kiribati, Nauru, New Zealand, Niue, Papua New Guinea, Samoa, Solomon Islands, Tuvalu, and Vanuatu.
In a landmark for PASO, the ICAO Secretary General, Mr. Juan Carlos Salazar, and the ICAO Asia Pacific Regional Director, Mr Tao Ma, addressed the PASO Council virtually.
He acknowledged the unique challenges and circumstances facing PASO Member States compliance with ICAO's aviation safety, security and sustainability requirements and highlighted ICAO's key initiatives to support them and PASO.
"ICAO is very much aware of what the pandemic's disruption to air connectivity has meant for Pacific States, and to your many citizens and communities who depend so strongly on air travel and tourism for their basic livelihoods," ICAO Secretary General, Salazar said.
"ICAO will assure more responsive and effective teamwork with States, industry, and international partnering organizations going forward, and will lead the global air transport community in reuniting people, societies, and economies again."
He expressed appreciation to the Government of Vanuatu for generously hosting and resourcing PASO's Port Vila headquarters since inception in 2007, and acknowledged the Governments of Australia and New Zealand for directly supporting PASO financially to enable technical assistance for Pacific States.