Shortage of aviation fuel a disaster: Air Taxi CEO
September 2, 2021 2:32 am | Posted in Business News | Share now TwitterFacebook
By Charles Hakwa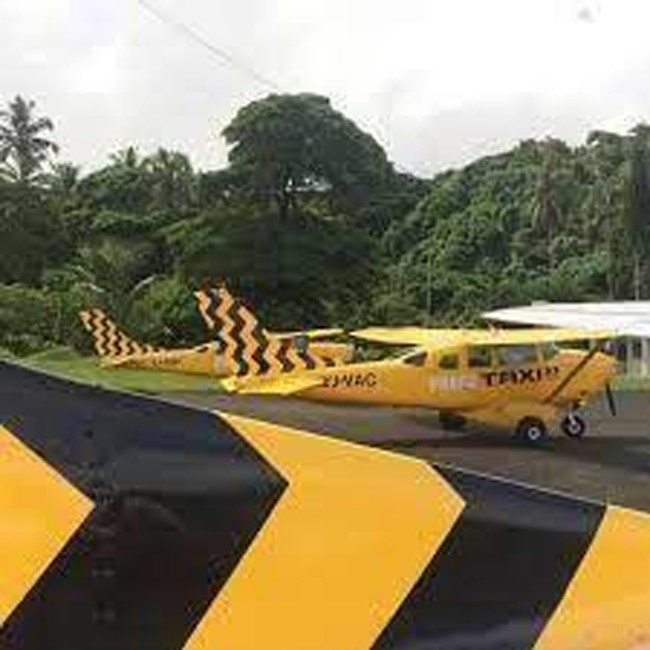 The Chief Executive Officer (CEO) of Air Taxi, Julia Johnstone, has referred to the current shortage of aviation fuel as a disaster.
Johnstone said at a time where all operators are struggling to keep people employed so families can be fed and children's school fees paid for, this could not come at a worse time.
She said the shortage of aviation gasoline (AVGAS) will not only 'disrupt' operations, but cease operations altogether as she explains that no fuel will result to no flights.
The CEO said that this situation will also have an impact on medevacs, as the Ministry of Health rely on them to fly people in from the outer islands for life-saving medical treatment.
Johnstone said she has no idea what will happen for the next two weeks.
She added that in the mean time, planes are grounded, income stops 100% and they are left to sit and wait for the fuel to arrive on September 16, as expected.
In Australia a lot of the rural airports have fuel storage, however when asked if the company has fuel stored at the outer island airports, Mrs. Johnstone said they have limited quantity only.
AVGAS is fuel used on smaller piston engine aircraft in the Air Taxi fleet such as the Cessna 210, Cessna 206, Cessna 207, Cessna 172, BN2 Britten Norman Islander and the Piper Navajo which Unity Airlines operate.
The bigger planes from the Twin Otter upwards use Aviation Turbine Fuel [AVTUR] also known as A1 Jet Fuel, as they have turbine engines.
Only AVGAS has run out and not AVTUR, hence the reason why Air Vanuatu's ATR 72-500 is flying around.