UNDP SOCIAL IMPACT PROGRAM
May 6, 2022 3:50 am | Posted in Business Profiles | Share now TwitterFacebook
2022 Cohort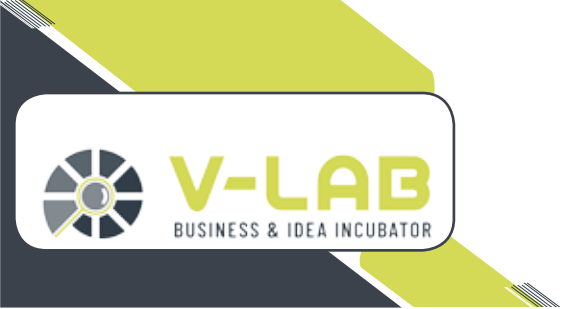 On Tuesday 12th of April 2022 V-LAB in partnership with the UN Development Programme (UNDP) office in Fiji launched the "Social impact Incubator", a program that is intended to support Vanuatu's social change actors.
The "Social impact incubator" will accompany during a period of 6 months those in the community that are looking to make positive changes with their ideas, businesses or organizations. These champions of Change, which are looking to improve the lives of people in sectors such as sanitation, health, social welfare, or environment, will receive an extensive package of support that will include coaching, training, networking, etc.
The programme will support a total of 20 participants, including 11 social businesses and 9 community organizations. V-Lab is excited to introduce the diverse, innovative and committed people behind these social ideas.
Social Businesses: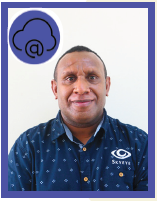 Wilson Toa
Mr Toa states that SkyEye Vanuatu plans to invest and introduce an E-commerce platform for the Vanuatu market.
He explains that this Ecommerce platform will have to allow Micro, Small, Medium and Enterprise businesses
to digitize their sales and sell on a marketplace accessible globally. The platform will have 4 unique sections
of Buyers, Vendors, Drivers and an in-built Payment Gateway. Implementation started in March 2022 and we
hope to launch the e-commerce platform before the end of the year.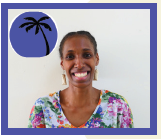 2.Eslyn Aru
Eslyn expressed that the business she is developing is to focus on creating handmade coconut products and also buy pandanus made products from women for resale.
"The social impact this business aims to make is to empower women by buying their products to help sustain their livelihoods and also by creating jobs for females in the community" she says.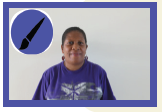 3.Janet Ure–
Janet's social business aims to provide advisory services for inclusive education for kids with disability(ies).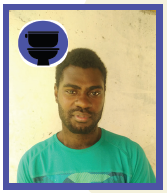 4.Harrison Reuben
Mr Reuben has established a cooperative store.
" This month is the one year anniversary of the business since it has been operating since last year. This business helps the members and supports the communities with fair discount rates , because other local businesses provide goods that are too expensive for low income earners" he states.
The members of the cooperative store around the community will also receive their discount interest at the end of each year. Hence, the business aims to help members save and afford goods by providing discount rates.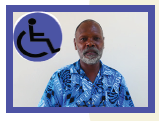 5.Graham Kalmar & Grace Kalmer
Mr Kalmar in partnership with Grace Kalmer have developed a business that collects waste and transports it directly to the dumpsites from North Efate to East Efate. This business was established early in 2021 and up to date, there is no other business like this in that area. The aim of the business is to keep the North and East Efate environment clean .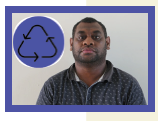 Kristofferson Mala of MKV E-waste Recycling Company
Mr Mala states that the MKV Recycle Company will be a company that will be committed to recycle, reuse and
reduce e-waste materials. There are two main focus that it wishes to undertake and implement:
• Collect and recycle, reuse, and reduce e-wastes materials or equipment
• Conduct e-waste campaigns, such as awareness of what e-waste is, the dangers e-waste can pose to the
environment, health and livelihood of the environment and the people.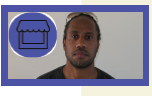 Matthias Boe -Social business
This innovator shares that he is interested in Business and is trying to start his own business by using his art talent. He has found that it is very challenging and that's why he joined V-Lab.
This is so that besides just having a business plan , I can also develop management skills of the business and address issues or weakness to improve on them. My vision is to make a difference in art to the communities.
My mission is to run as a business centre and also teach others and the youth to develop their artistic talent and also promote indigenous art" he says.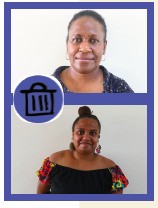 Glenda & Joanna – social business
The 300 Coconut bag duo shares that they aim is to empower the unemployed, especially those with disabilities in order to improve our environment by reducing, reusing and recycling plastics. The duo explain that; "Initially we focus on reusing rice bags to make market bags strong enough to carry 6 coconuts every week for a year. That is the 300 Coconut Bag! We will build a business that gives work to those with disabilities, including our graduating disability students, and provides a learning environment for both students and staff."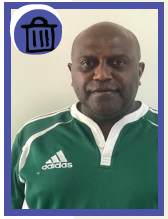 Jimmy Solomon
of Pango Green Force Mr Solomon is working on developing a business that deals with waste collection and transportation for the Pango area.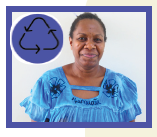 Vanessa Lodina
Vaness states that her business is focused on building Hygienic compost toilets in her home island of Pentecost. She aims for this business to improve hygiene and health in her community, contribute to the well being of the community and overly involve the community so they are knowledgeable of the process itself. " My vision is a quality and hygienic compost toilet for all to improve health and well being in our vanuatu communities."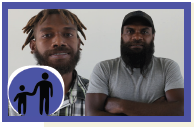 Ernest Malesu & Aurelien Leye
This duo is looking to develop; a business that helps newly graduated students to find jobs in different sectors as it acts as a recruitment agency to help increase employment rates within the country.
Community organizations: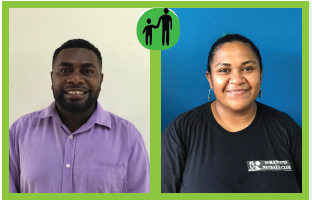 Tevita Taravaki & Virginia Taravaki
The Taravaki duo has come up with an organization idea that focuses on empowering challenged youth through social welfare, sports and art. "The
organizations will aim to provide a foundation and opportunities to help the youth
achieve their vision by customizing each learning experience by the youths skills, visions and passions.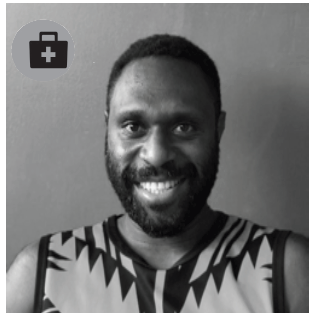 2.Max Albert of the Ikkana
Cancer society This community organization has been helping Women in Vanuatu since 2017. It aims to help in breast and cervical cancer prevention and treatment through advocacy and early detection.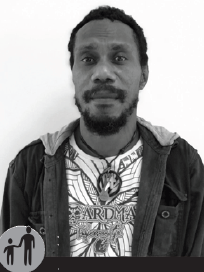 Graham Manses
Mr Manses hopes to establish an organization that will reform dropouts and troubled youth through sports. At present he already has formed a futsal club that is in the league and shares that his aims for the organization is not only to give troubled youth a positive way to spend their time
but provide creative ideas and teachings in ways they can better themselves as citizens in the community.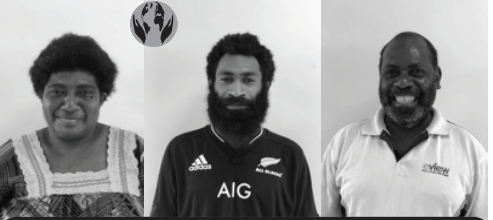 Alice Souvai, David Kalsal & James Taho of the Erakor Bridge Community
The Erakor Bridge organization idea is intended to target sanitation and
environmental protection within communities.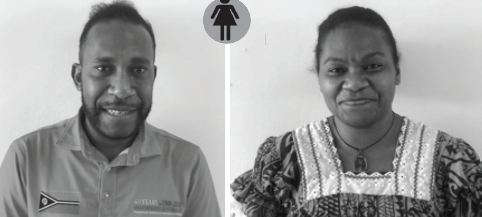 Honare Kaenbo & Anne Marie Teviri of the Lesubelakan Community
This duo hopes to create an organization that empowers women in pentecost through leadership and business.
Christelle Crowby
This innovator intends to bring to life an organization that trains farmers and establishes an education program for youth.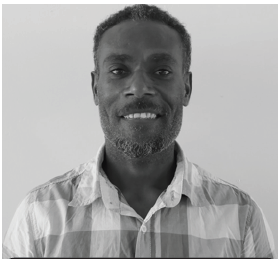 Jack Pata
Mr Pata aims to develop an organization that targets youth.The organization will aim to empower youth through social welfare, sports and art.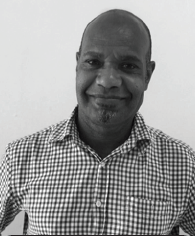 Pierrick Maltaus – Community organization
VIVO solar street light and Biogas is the organization that Mr Maltausis working on establishing that will deal with providing solar and biogas energy to people throughout Efate and offshore islands. The aim of this organization is to encourage the use of green energy , helping the environment, provide affordable, accessible energy and give light and the security it comes with to people in all areas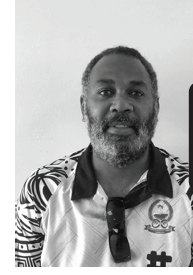 9. Richard Meto – Community organization
Mr Meto from the Coco Community Working Group says; "My organization focuses on Waste Management and aims to connect with people as the most important resource available and ENGAGE to be Resilient, Sustainable and Responsible".