Repatriation flights to be operated from Brisbane, Auckland, Nadi, Tontouta Airports
August 19, 2020 4:26 am | Posted in Business News | Share now TwitterFacebook
By Anita Roberts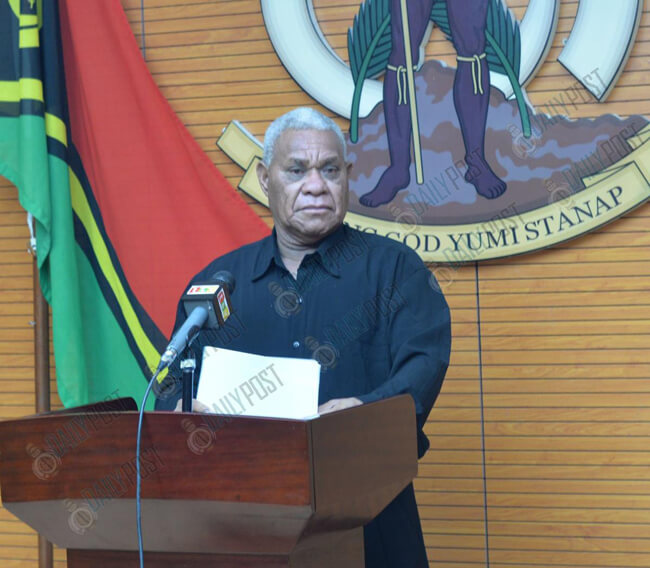 Air Vanuatu will be operating repatriation flights under the Government's second repatriation phase from four international airports: Brisbane in Australia, Auckland (New Zealand), Nadi (Fiji) and Tontouta in New Caledonia.
The National Disaster Management Office will be coordinating the repatriation flights with the national airline to bring back citizens and residents.
Arriving repatriates will be following strict requirements from the Department of Immigration and Department of Foreign Affairs under the second repatriation phase, Prime Minister (PM) Bob Loughman said during yesterday's press conference to give an update on the repatriation process.
"The number of COVID-19 cases continues to increase globally," he said. "I am proud to say that the country still maintains its status as a coronavirus-free nation.
"Our bilateral partners are applauded for their continuous assistance, churches for their prayers and chiefs and communities for cooperation.
"The government wants everyone to know that our borders will continue to remain close, to prevent the virus from entering our country because public health is paramount."
Regarding yesterday's repatriation flight, PM Loughman said it was assisted by the NZ Government that brought back the body of the High Commissioner to NZ, late Johnson Naviti and family members.
Family members of the late High Commissioner Naviti will spend 14-days in quarantine to meet the COVID-19 prevention protocol requirements before they can join families on Efate to pay their final respects, he said.
According to the Director of Foreign Affairs, Yvon Basil, the late High Commissioner's casket will be released to his family members once they complete quarantine.