Dalida Launches Yumi Up Upcycling Solutions
February 27, 2023 11:22 pm | Posted in Business Profiles | Share now TwitterFacebook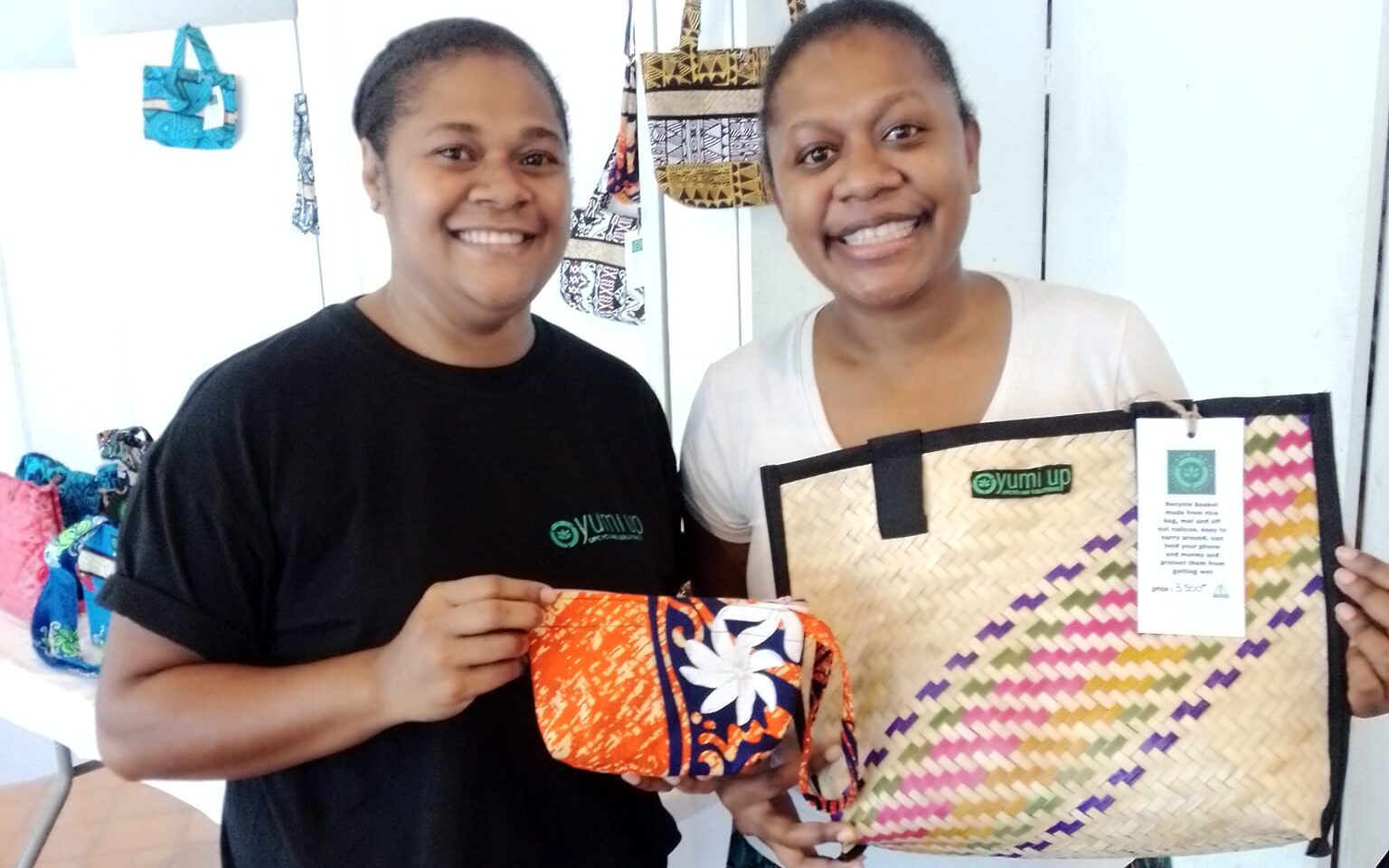 Dalida, the founder of Yumi Up Upcycling Solutions, has launched her business on the 18th of February 2023, showcasing products created from recycled materials. Her journey with V-Lab began with the Pawarem Manples program, where she received coaching support, access to facilities, training, and networking opportunities, to develop her business idea.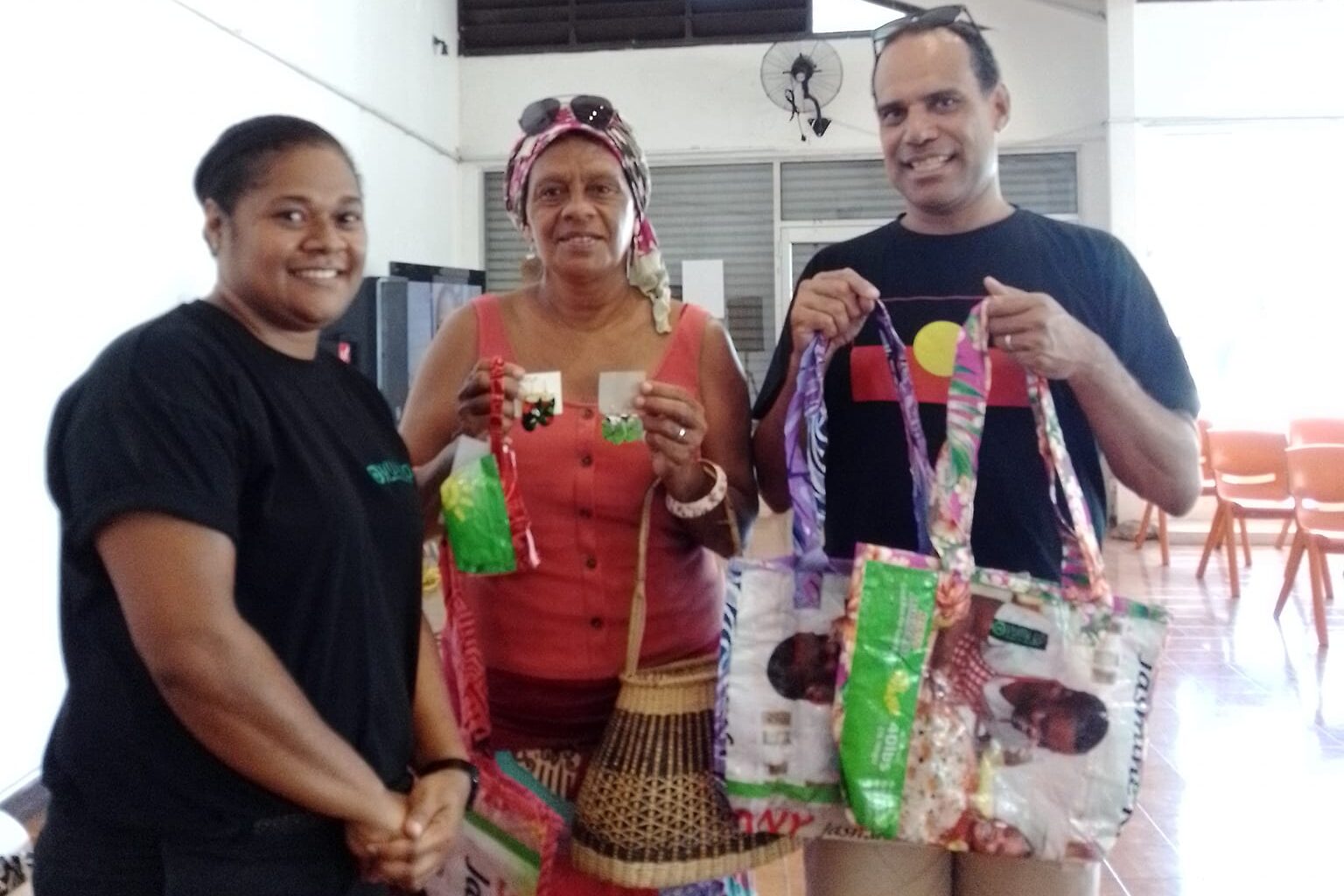 Dalida's vision is to reduce waste in the environment by reusing materials like waste fabric, rice bags, plastic packages, and other waste items, to create new products and resell them. Her business concept centres on cleaning the environment and using creativity to reduce the amount of waste in our communities.

After completing a 12-month incubation period with V-Lab in June 22nd, 2022, Dalida persevered through the odds and launched her business, showcasing the potential of creating something new from
what is considered to be unusable or unwanted. The launch event was a success, with more than a hundred people in attendance, which exceeded her expectations.

During an interview, Dalida shared her experience and vision for Yumi Up. She shares how Yumi Up strives to produce only quality products, and for every new design it would take about three to four attempts to meet their standard of perfection before she is sure that it is fit for the market. Her focus is on providing quality products to her customers while simultaneously reducing waste in the environment.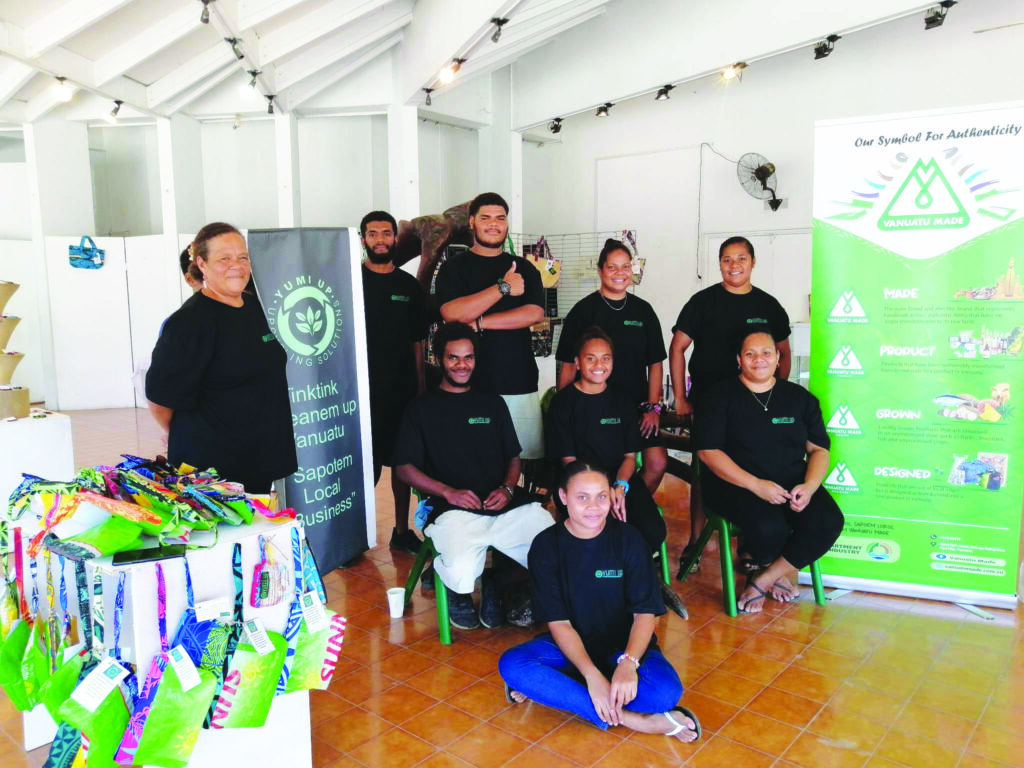 Since the launch, Yumi Up has increased production and has big plans to have their own space soon. Dalida's vision for the future is to expand the business and have a positive impact on her community
and beyond. She hopes that Yumi Up will inspire other entrepreneurs and individuals to make a difference in the environment by using their creativity and skills.

Yumi Up is a prime example of how small businesses can make a significant impact on the environment
and the community. Dalida's journey shows that with determination, hard work, and access to the right
resources, anyone can turn their passion into a successful business. Yumi Up is a business that not only provides quality products to its customers but also contributes to a sustainable future.