RBV Sponsors 2021 Shepherds Mini Agriculture Show
June 14, 2021 11:27 pm | Posted in Business News | Share now TwitterFacebook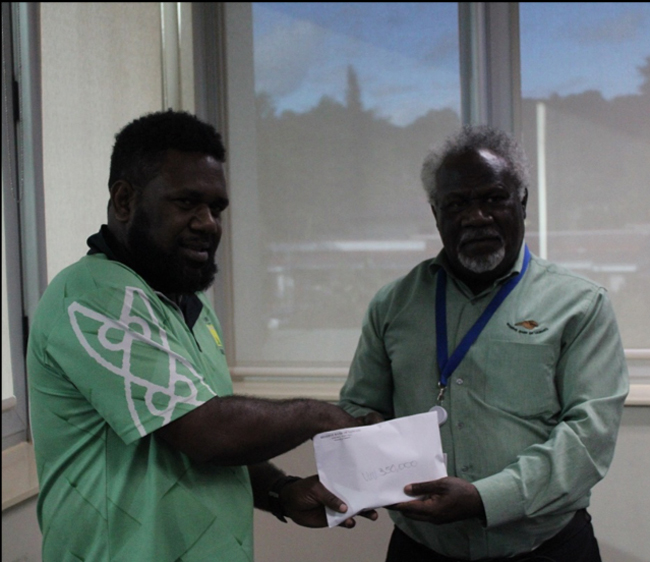 The Reserve Bank of Vanuatu (RBV) has donated VT350,000 to support the 2021 Shepherds Mini Agriculture Show (SMAS) which will take place from 15 to 18 June 2021 in Morua, Tongoa.
SMAS is a Government strategy under the Ministry of Agriculture, Livestock, Forestry, Fisheries and Biosecurity (MALFFB) that aims to promote the production of local crops, forestry and fisheries products, and the participation of small-scale rural farmers in trade. The support is in line with a Memorandum of Understanding signed between the two institutions in 2018 to promote the development of the productive sector in Vanuatu.
The RBV, through its financial inclusion agenda, attempts to promote socio-economic inclusivity within the communities, urban and rural, around Vanuatu.
The current support complements a recent funding support of VT5 million to the Cooperative and MSME Training and Business Incubation Center under the Ministry of Trade, Tourism, Cooperative, Industry and Ni-Vanuatu Business.