BRED seals Sponsorship Agreement with Alliance Francaise de Port Vila
June 17, 2021 12:22 am | Posted in Business News | Share now TwitterFacebook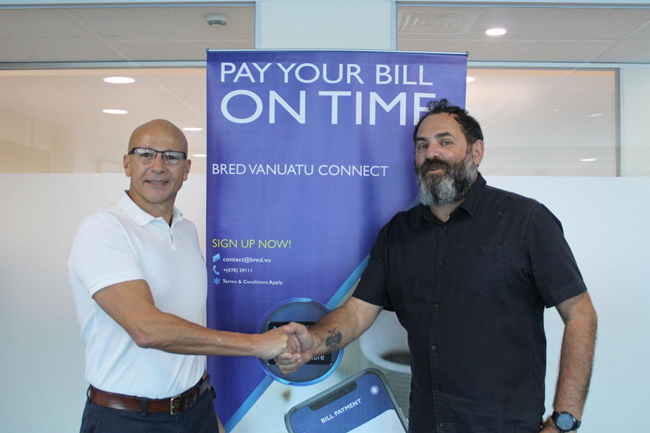 BRED (Vanuatu) Limited recognizes the significant development contributions by Alliance Francaise within the local community and on June 14th 2021, the Bank was delighted to officially announce its ongoing support to this non-profitable organization.
In response to this continuous commitment, Mr. George Cumbo from Alliance Francaise de Port Vila stated, "We are very excited to have BRED Bank on board with us, especially during these pandemic times to support our operations and organization of cultural activities for this year."
BRED Head of the South Pacific Operations and Acting CEO to BRED (Vanuatu) Limited, Mr. Darryl Constantin acknowledges Alliance Francaise for this opportunity and mentioned that he looks forward to a more proactive partnership. "This is not just a sponsorship, it is an investment to Alliance Francaise's vision," Mr. Constantin concluded.
Mr. Cumbo further invited BRED staff, customers and the public to join the upcoming La Fête de la Musique 2021 on the 21st of June.