Port Vila Chinese Club donates ventilation machines to Ministry of Health
July 3, 2020 1:40 am | Posted in Business News | Share now TwitterFacebook
By Jason Abel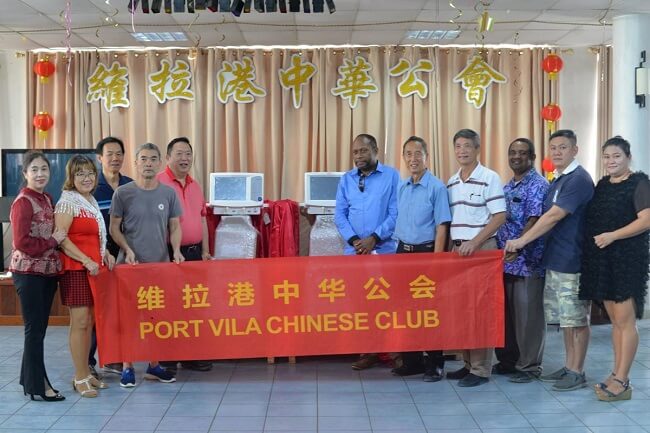 The Port Vila Chinese Club has donated two ventilation machines worth over VT6 million to the Ministry of Health.
President of the Port Vila Chinese Club, Mr Eric Wong said that due to the COVID-19 outbreak, the club wanted to provide assistance as well to Vila Central Hospital.
He said they have ordered the equipment since the virus outbreak was publicly informed however due to the International border lockdowns implemented worldwide, the equipment only arrived recently.
He said the equipment which were handed to the Director of Public Health, Len Tarivonda, can be used for other purposes as well, mentioning that Vanuatu is still COVID-19 free.
Mr Wong further said it will also upgrade the hospital instruments as well. He mentioned that the Port Vila Chinese club is happy to provide such assistance as well.
Mr Tarivonda welcomed the donation given by the Port Vila Chinese club and further acknowledged the kind donation on behalf of the government through the Ministry of Health. He said that this is not the first time for the Club to provide such donations and thanked them for giving back to the community as well.
He said the medical equipment will assist health officials a lot in their fight against COVID-19 and also other medical issues.
The donation was made at the Chinese Club building on Tuesday.