EXTRA VT200M FOR AIRBUS PURCHASE AGREEMENT
October 16, 2020 12:45 am | Posted in Business News | Share now TwitterFacebook
By Kizzy Kalsakau & Anita Roberts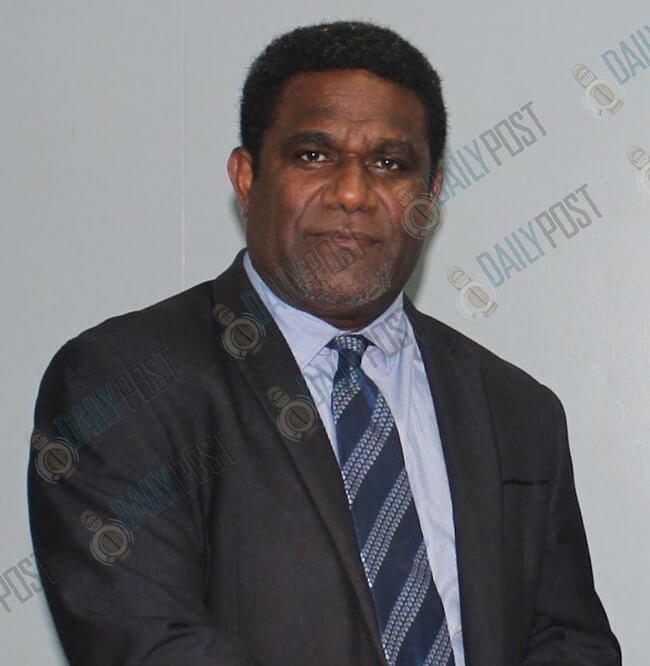 The Council of Ministers (COM) has approved for the Government to provide an additional Vt200 million to cover its cost obligations in the Airbus Purchase Agreement committed by the previous Air Vanuatu Board.
This was conveyed by the Minister of Finance, Johnny Koanapo, after yesterday's COM Meeting at Lakatoro on Malekula.
Prior to the COM Meeting, Minister Koanapo had announced that a Commission of Inquiry (COI) will be appointed to look into the process taken by the former Board of Air Vanuatu to commit the government to purchasing four aircrafts.
Two of these aircrafts which were expected this year have not arrived yet.
Minister Koanapo said he is looking forward to table the paper on this additional Vt200 million for Air Vanuatu in parliament.
He said the Vt200 million is part of the current government's commitment to restructure and recover the airline.
A joint paper developed by the Ministry of Agriculture and Ministry of Finance and Economic Management (MoFEM) on the restructuring of the Vanuatu Agriculture Development Bank was also tabled by Minister Koanapo yesterday.
COM has endorsed the review of the Vanuatu Agriculture Development Bank Act, he conveyed.
"Institutions such as the Agriculture Bank must have mechanisms in place to drive government policies," he said.
"Basically, the legislation will be undergoing review. The review will focus on the governance structure of the institution.
"We want to ensure the institution is able to absorb whatever funds the government is willing to invest into it, to serve the interest of businesses operating in the remote areas.
"We also want to ensure that the institution gets proper supervision. Currently, the supervisory role is quite limited."
Minister Koanapo said it is likely the name of the institution will be changed to reflect its scope and coverage purpose.
The institution should be serving the interest of locals engaging in businesses not only in the field of agriculture but other sectors as well in both urban and rural areas, he stressed.
The Finance minister also revealed following the COM Meeting yesterday that the Vt3 billion allocated for all businesses will be roll out by November this year, with affordable interest rates.
According to the minister, over 30 items were deliberated by the COM yesterday.