EU TO ASSIST VANUATU OUT OF SUSPENSION
May 27, 2022 11:08 pm | Posted in Business News | Share now TwitterFacebook
By Mavuku Tokona.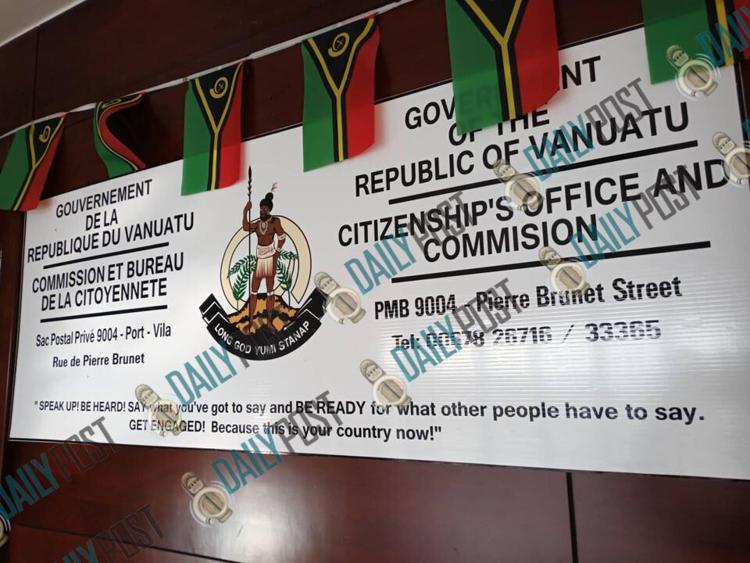 A European Official under the Council of the European Union (EU) has confirmed that Vanuatu is the only country in the Pacific that has had its visa agreement with Schengen countries partially suspended.
"The only suspension in place regarding visa liberalisation is that of Vanuatu," the EU Official said.
While this unfortunate honour has only been implemented for Vanuatu, the EU is also working to have this suspension removed.
"The European Commission is engaged in a dialogue with Vanuatu in order to find a solution."
The reason behind the suspension was centred around Vanuatu's passport scheme and how the EU was dissatisfied on how Port Vila was operating this scheme.
While the Chairman of the Citizenship Commission remains silent, Brussels has responded by emphasizing that only when Vanuatu has strengthened its policies on passport sales will the suspension be lifted.
"As stated in the text of the decision, should the reasons for the suspension cease to exist, the Contracting Party that has suspended the application of the Agreement is to inform the other Contracting Party immediately and is to lift the suspension.
"In practical terms, on the EU side this would mean that the European Commission would need to assess that the conditions have been met and present a new proposal to the Council of the EU."