Embrace e-commerce: Faivre
July 17, 2021 2:08 pm | Posted in Business News | Share now TwitterFacebook
By Charles Hakwa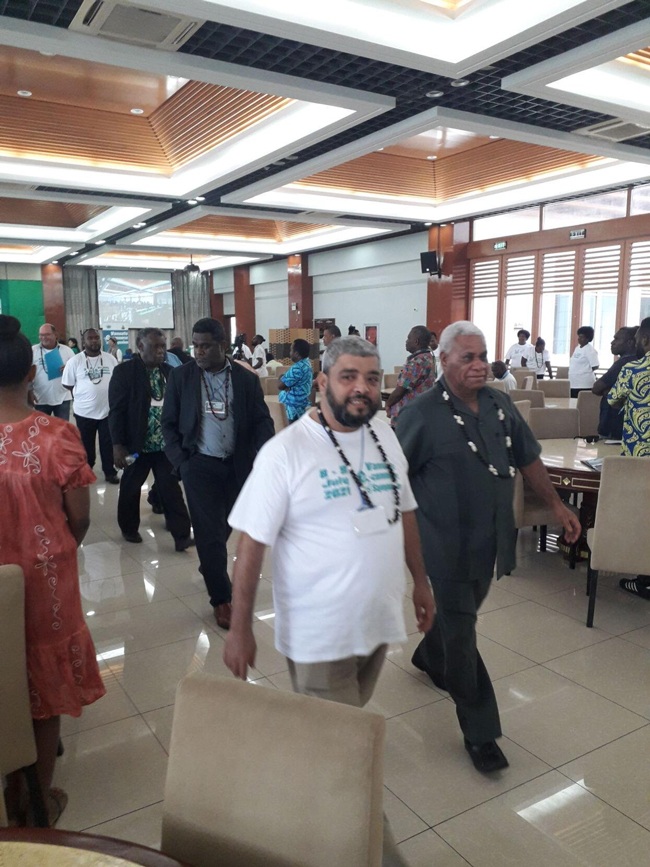 Vanuatu Post Ltd (VPL) Board chairman, Daniel Faivre is encouraging everyone to share their ideas and help change e-commerce.
Hailing the change in the way of trade, the VPL chairman said e-commerce is not new to business in Vanuatu.
Faivre made the remarks at the recent e-commerce symposium. He says opportunities need to be shared with national leaders as they will drive change for the country. He says these days Vanuatu is becoming more, digitally driven and this gives equal access to a favorable environment for trade.
Faivre says Vanuatu has reached its tipping point thus everyone must all embrace this technology to provide better customer care based on the customers' needs and environment.
Chairman Faivre says VPL is proud to sponsor the symposium and he is encouraging all businesses to go online and help change e-commerce, as the Prime Minister says, "by Ni-Vanuatu, for Ni-Vanuatu."
Faivre acknowledges other sponsors of the symposium and he assures that VPL will continue to enhance e-commerce for all Ni-Vanuatu.
Vanuatu Chamber of Commerce and Industry (VCCI) President, Antoine Boudier says Vanuatu must not be left out and that local businesses need to advertise their products online.
Boudier says at the moment Vanuatu does not have any international tourists, however that is the past.
Boudier says e-commerce is a new avenue and VPL has opened up more branches throughout the islands to cater for these changes. He says VCCI strongly supports and encourages all businesses to go digital.
Boudier thanks the Ministry of Finance and Economic Management and the Ministry of Infrastructure and Public Utilities for their contribution to the symposium.