GPS platform to enhance safety of vessels at sea
July 17, 2021 2:02 pm | Posted in Business News | Share now TwitterFacebook
By Anita Roberts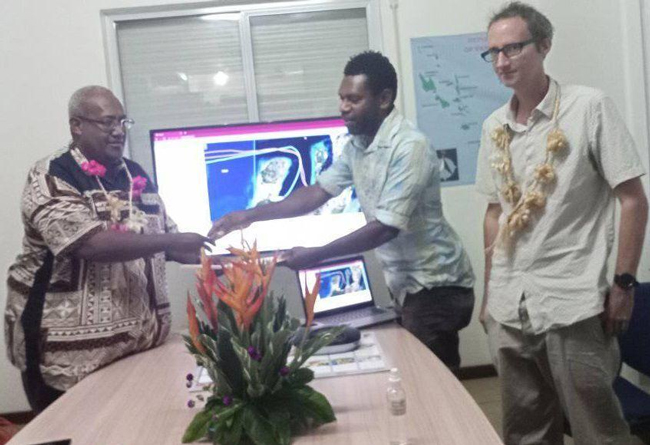 A total of 22 domestic ships in Port Vila and Luganville will soon be installed with a Global Positioning System (GPS) tracking platform to enhance safe operations at sea.
Launched by the Minister of Infrastructure yesterday, the GPS tracking system developed by local company, GPS Vanuatu, will allow the Office of Maritime Regulator (OMR) to monitor in real time detailed data during navigations.
The system allows OMR to effectively track and monitor ships anywhere and anytime, enhancing the safety of crew members and passengers. All essential information about the vessel movements are automatically provided on charts.
Minister Jay Ngwele said having the tracking tool is crucial when there are incidents in the open sea.
"The safety of crew members and passengers is paramount," he said.
There are still much work to be done on strengthening safety such as ensuring ship owners have appropriate insurance for their ships, the minister added.
Director General (DG) of the Ministry of Infrastructure and Public Utilities (MIPU), Johnson Binaru, said the ministry will be working with ship owners to address their concerns.
He also commended GPS Vanuatu for its partnership in enhancing the security and safety of vessel operations.
The company's IT Technical Manager, Edward Rory McGauire, Marketing Manager Heinzlar Aruliliu and General Manager Roy Harry were present during yesterday's launching and gave a brief on how the monitoring system works
Acting Maritime Regulator, Kembro Manderson, conveyed that some ships are already using the GPS platform.
He said OMR wants to see that the monitoring tool is also applied to smaller boats throughout the country.