Cellovila offers space to vendors for free
June 11, 2020 11:34 pm | Posted in Business News | Share now TwitterFacebook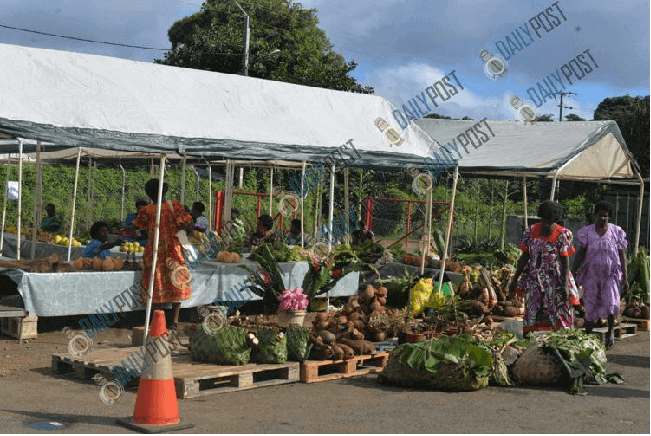 By Glenda Willie.
Market vendors who have become victims of the decision by the SHEFA Provincial Government Council (SPGC) to limit number of vendors at the Manples Market, are currently using the parking lot within the premises of Cellovila at Tebakor area.
On Tuesday this week, residents of Port Vila expressed their frustrations via the social media over the decision to reduce market vendors to only 20.
Cellovila management came out to offer their parking space to the vendors to sell their farm produces, without charging any fees.
Speaking with Daily Post, Cellovila Deputy General Manager, Mr. Jean-Marie Wagner explained that their decision to offer their premises free of charge was simply to help the vendors.
Mr Wagner said he wants to see many vendors sell their produces on their premises, unfortunately, the parking lot cannot occupy a lot of vendors.
The vendors will continue to occupy this space until the main market is re-opened.
Meanwhile, SPGC has confirmed they increased the number of vendors at Manples market from 20 to 57.
The Manples Market will be relocated to Marobe Market at Blandiere.