VNPF and Interchange Ltd to Restructure Loan Arrangement
June 15, 2020 12:00 am | Posted in Business News | Share now TwitterFacebook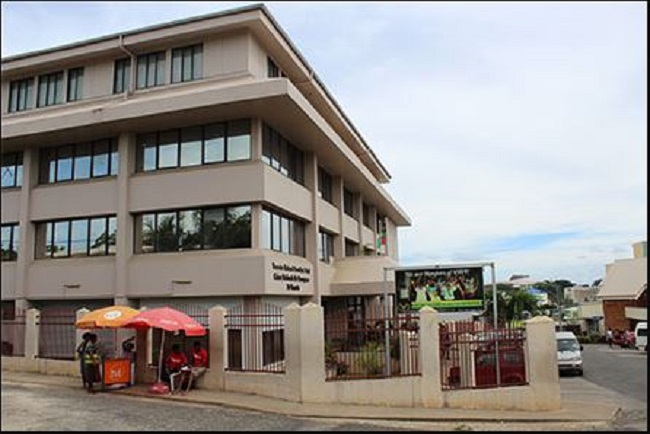 The Vanuatu National Provident Fund (VNPF) is working towards restructuring its loan arrangement with Interchange Ltd (ICL), the company that owns the country's only international submarine cable.
The fund, which is also the largest shareholder in ICL, has acted as guarantor for a loan the cable company has with ANZ Bank.
In 2014, the VNPF Board approved to provide VT800 million term deposit as a guarantee for ICL to operate their ANZ account.
Under this arrangement VNPF has a very restricted control of its term deposit.
The new arrangement would see VNPF lend around $7.9m to ICL to pay off the bank in full, at the same time cancelling the fund's obligation as loan guarantor.
General Manager Parmod Achary explained "the proposed restructure of the loan arrangement is part of our ongoing strategy to improve investment performance and security and increase return to Members' Funds".
"The VNPF board and management are committed to transparency and serving in the best interests of our members at all times," said Mr Achary.
"What we have proposed will better secure the ICL investment and, importantly, will not require any additional outlay of member funds," he added.
The proposal effectively swaps the current none interest-bearing loan guarantee into a secured commercial loan agreement.
"The interest rate that will be paid by ICL on the restructured loan will generate a substantially improved financial return for our members," confirmed Mr Achary.
VNPF will continue to hold 300 of the 800 issued shares in ICL, which equates to a 37.5 per cent stake in the company. The ICL cable connects the country to the Internet.
Wholesale bandwidth capacity is sold to national telecommunications companies and to government agencies.
Mr Achary added "the ICL board has agreed to make the loan restructure offer to ICL and we look forward to working with them to conclude the terms of this arrangement.
"We also look forward to working with all ICL shareholders to ensure this vital telecommunications infrastructure best serves VNPF members as well as the national interest".