BSP Contribute Towards Freshwater Children's Playground
September 3, 2021 2:26 am | Posted in Business News | Share now TwitterFacebook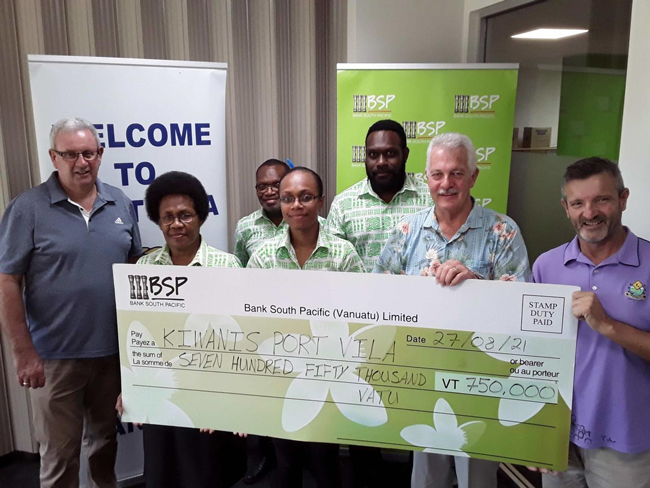 Kiwanis Vanuatu was delighted to receive a contribution of VT750,000 from Bank South Pacific (BSP) towards its project to build a new children's playground at Freswota.
The project is a joint initiative of Kiwanis Vanuatu and the Carbine Club of Vanuatu, and the construction of the playground will begin this month (September 2021) next to the community stage at Freswota Field.
BSP's partnership in the project will assist to ensure that the playground is built to the highest standard for the benefit of the children of Freshwater and Port Vila.