Barrett and Partners Welcomes New Partner
January 15, 2021 12:10 am | Posted in Business News | Share now TwitterFacebook
By Adorina Massing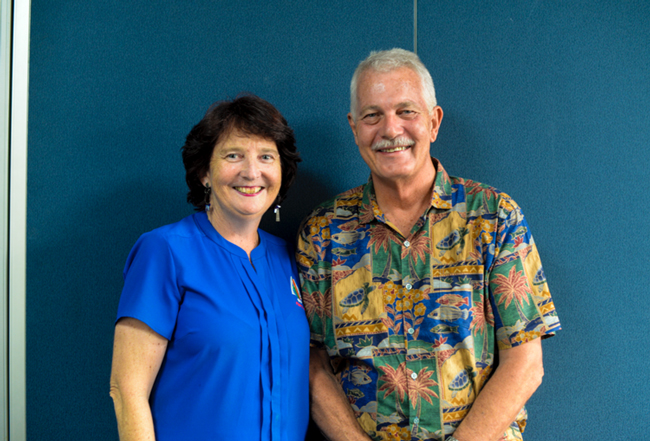 Barrett and Partners has promoted their leading Director of Audit and Accounting, Melanie Spann, to becoming a Partner at the accounting firm.
Entering into the partnership of an accounting firm means becoming one of the owners of the company, a role which Ms Spann had landed after working for 15 years since her arrival in the country in March 2006.
From Brisbane in Australia, Spann has an Accounting Degree and is a fully-qualified Certified Public Accountant (CPA), a Xero Certified Consultant and a MYOB Certified Consultant.
Her primary role includes doing audits for local companies, running accounting services for clients, book keeping, ordering financial statements and overseeing the junior staff trainings.
"I was also responsible for the Practice Management System which I had co-implemented in 2007 with the help of a friend."
Melanie Spann said her biggest achievement over the years is "to work my way up from a Manager to a Partner in the company". "As a woman, I hope my accomplishment inspire other women in the working sector to do more and achieve in the best they can to prove they also become someone greater," she said.
"In my past years, I have had many good opportunities and met with clients from various backgrounds which had grown my knowledge in the accounting firm.
"My vision for 2021 is to serve clients for better value and create a practice with lasting and increasing value that can contribute to the long-term financial goals of current and future partners."
Senior Partner of the company, Mark Stafford said Ms Spann has long been a genuine member of the team with her technical expertise and her efforts in training the junior staff to middle management "is excellent". "She has the opportunity to grow for the next 5-10 years and has influenced the technical advancement of the company," he added
"Being an easy goer, Melanie has also dedicated herself to community works by helping out at the ProRescue Center as an operational member and training instructor.
"The staff are pleased to have Melanie as a Partner and we are looking forward to another good year for the growth of the company."
Being one of the oldest and largest firms in Vanuatu since 1971, Barrett and Partners have acquired an extensive knowledge of local regulations, legislations, and methods as well as a close working relationship with government ministries, departments and authorities.