Eton Butchery to reopen soon
January 14, 2021 12:11 am | Posted in Business News | Share now TwitterFacebook
By Len Garae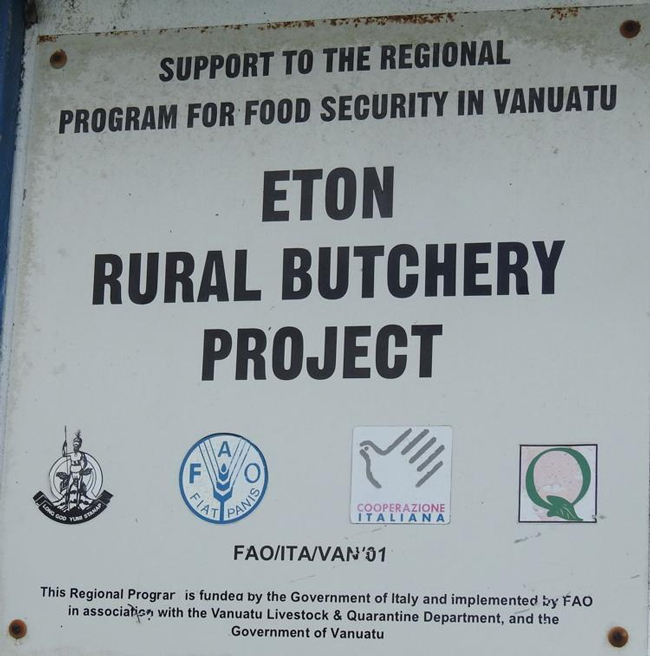 As the Minister of Trade is also responsible for Livestock, James Bule accompanied his Director General, Roy Mickey Joy and the Director of Livestock, Lonny Bong and the Chairman of the Ser Metrou Cooperative Society of Eton Village, Stephen Felix to visit the now closed Eton Butchery this week, with an urgent message to have the Butchery reopened as soon as possible as part of food security to the people of Eton Village.
The Government delegation visited the facility and was shown the now rusty interiour which comprises the back room where meat was sliced for sale at the front.
The Director of Livestock said the advantage of Eton Village is that it has all the naturally green environment suitable for farming cattle, goats, sheep, pigs as well as chickens and ducks.
Director Bong called on all Cattle Farmers of Eton as well as Small Livestock Farmers to attend an urgent meeting to plan the butchery's opening.
He assured the villagers that funding will be made available to renovate the facility to have it up and running again in no time.
Once it reopens, the Director encourages all those driving through the village to stop to buy their fresh meat supplies at the butchery at village prices.