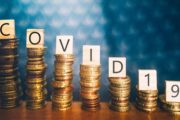 April 25, 2020 12:00 am | Posted in Features
Internationally, Economists are predicting that the COVID-19 Crisis will result in the worst recession since the Great Depression in the 1920s.
Business owners are extremely worried about the long term implication of the crisis and survival of their businesses. The Vanuatu Government should be applauded for its plans to implement an economic stimulus package with the Employee Stabilisation Payment programme and Financial Institutions like the banks and the VNPF have announced policies to assist both employers and employees.
Read more»