Keeping their eyes on the prize
September 16, 2016 11:45 am | Posted in Business Profiles | Share now TwitterFacebook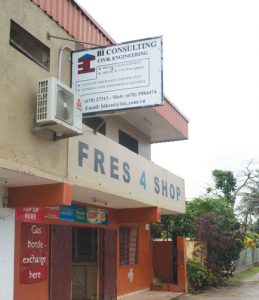 Bikenibeu and Tina Ieremiah have got past mere survival to success in their engineering business.
It's as if they were destined for each other. Bi (as he prefers to be called) and Tina decided to start up a business using their unique qualifications and skills. Nothing could stop the couple from achieving success in just three years.
A man of outstanding intelligence, Bi is a qualified civil engineer. He says it was because of his 'headstrong' wife that he decided to capitalise on his engineering skills.
"After I met Tina, [we] had a family of our own, and that was when we decided to endeavour into doing something of our own, be our own boss and give back to our community. Tina was my biggest inspiration after she kept pushing me saying 'You can do it'….so this was where it all started," he says.
Mr Ieremiah worked with Qualao Consulting for eight years before he started his own business in 2013 and with a vast experience in the field come an easy flow of support and opportunities from colleague friends turned clients, expats and locals that kept the business going.
"It was always our dream and we worked very hard, day and many a times at night trying to make sure everything was running and we are head-on with our clients demands for one year, we came out ok business-wise then we took in Richie, trained him and he is now working as our draftsman,' he says.
"We have employed another civil engineer, Larry, who is a graduate of Toowoomba University, Queensland and so there is two of us now in the company, you know engineering business is tough business-some engineers can do the job but can't sell business."
Dreams do come true, Mr Ieremiah said. Their main inspiration is they want to run their own lives, rather than have someone else dictating it. So, after the first three months of ups and downs they were going heads on successfully.
"We are thinking of expanding with a few more engineers to cater for the regular demands the company is getting each time, and we will eventually get there," he says with an optimistic tone.
Bi has also studied business management as part of his engineering course. Nearly a decade at Qualao Consulting taught Bi basic administrative skills, but he claims Tina is the better office manager.
Demand is high as Bi and his boys are engaged with various government departments, creating building designs as well as for private companies and churches around Port Vila.
"We have successfully completed the design for the new prison house that is currently under construction in Santo and that's under the department of Correctional Services. We won the project design and also the supervision of the project, which Larry is doing now and this requires a lot of travelling," he says.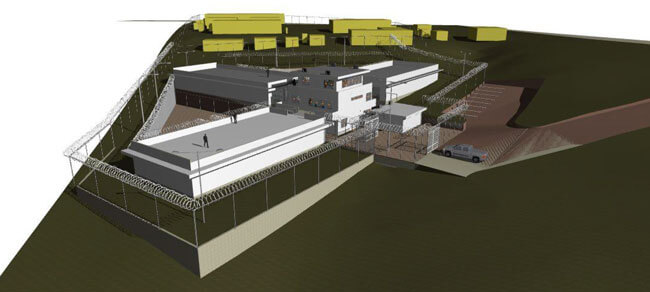 "We have also won the design for the new juvenile centre and have done it; not long it will be out for tender and, yeah, people keep coming seeking our expertise. Apart from designs, we are also involved in road project supervision with the CCECC, so I travel out at times to Tanna and Malekula—to my wife's dislike— but we both understand we doing business here."
While Bi is holding up the engineering end of the business, Tina explained that the busy duo also have two other business to keep a consistent income flow and act as support.
"We have a shop that is on the ground floor of the building, established in 2008 and is the constant income earner for our family and we also do reports for insurance, building reports for private and insurance companies, so we currently have eight employees working for us," she says.
Even though it is tough as it looks, Bi charges depending on his clients' demands and how much his company will be involved.
"It entirely depends on the scope of works required, the estimated time anticipated and based that on our rates, if the client accepts then we go ahead," he says.
As all family-owned enterprise have their hopes for their children, Tina and Bi share the same wish for their young children to one day take over.
"We have three children, two of them are attending Central School and one PVIS. We are not forcing them into doing engineering or business, but we will try to influence them in following the same path. But if doesn't turn out, we will keep supporting them all the way, but it is still our wish," Bi says.
With three business to run and eight employees to look after, Bi and Tina are confident that they will continue to try their best, to give their best and provide the best price.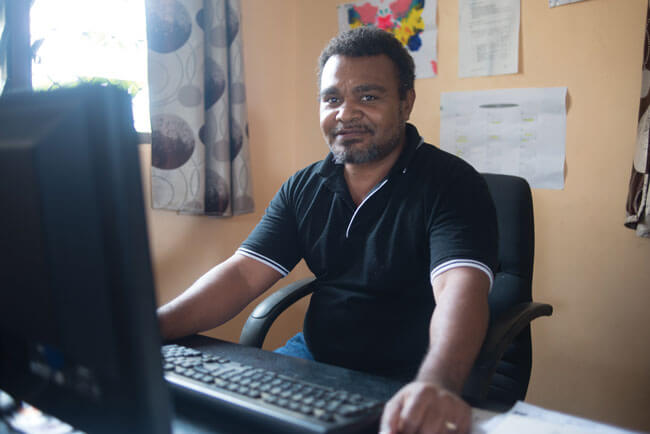 Bi says: "One of the key to a successful business is managing funds (income & expenses). Especially expenses, she has been a front motivation factor to tight spending budgets and hence able to save and accumulate sufficient funds to enable our business to grow steadily and consistently.
She looks after as little as stationary costs to Salary Payments for our staff, planning and scheduling travelling arrangements, daily office running costs (electrical & internet, fuel), small construction costs improvements, new office furniture's and things like that.
She makes sure the office is always clean and environmental appealing and friendly. She herself brings laughter and liveliness to an already stressful environment.
She has great administrative skills, comes naturally, she loves to keep things simple, straight forward but maintaining its effectiveness and good productively.
She is very determine, persistence and hardworking always striving to achieving goals within deadlines.
She is a very inspiring individual and best business partner ever."