Comings and goings
August 4, 2016 2:26 pm | Posted in Opinions | Share now TwitterFacebook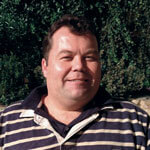 Shaun Gilchrist checks the pulse of the local economy
After a turbulent 12 months in Vanuatu on the ever familiar back end of Cyclone Pam, the broader business economy was looking to be a on a path to recovery at the end of 2015.
Turning the corner into 2016 there was a hint of optimism in the business community as a whole which was quickly brought to a grinding halt with the issues arising from the transport logistics at the main wharf.
Despite the optimism of many business owners, events on the back end of Cyclone Pam and a slowing economy (despite official figures) since 2010 have resulted in a number of businesses to close their doors.
This isn't what we expected following Pam. At the time there was a level of optimism that, like Uma in 1987 this would result in a surge in activity in the economy and a general flow onto the broader business community.
There are still many positives. Tourism industry along with peripheral suppliers have come together in an effort to further entice visitors to Vanuatu. Tourism operators, both multinationals and "mum and dad" operators, have worked together to get visitors back.
Day to day, we have seen a stretch on finances. Many business have noted that the usual 30 to 60 day lines of credit have stretched out to 120 days plus, with some even noting that many clients are entering into payment plans for bills that would have historically been "paid on the spot". So it is still hard out there for the average operator and reality is that is likely to be the case for the next few months.
There are some positive projects flying under the radar. Some of these are substantial and the flow onto the broader business community in the mid-term may be significant.
South Seas Shipping have been quietly working with cruise lines visiting Vanuatu to increase the number of cruise ship visits. But they are doing more than just increasing numbers. They are opening up new destinations, opening income opportunities for communities which would otherwise be reliant on subsistence trading.
There are some substantial investments in property and commercial development either under Memorandums of Understanding or Contract. Some of these are in the tens of millions of Australia dollars and have the potential to take segments of the business community in Vanuatu to a new level.
Creating employment opportunities and in some cases taking existing infrastructure and reinvigorating them. This is the type of investment that Vanuatu requires and one of the few ways at present we have to move the economy to a new level.
The future is positive for business in Vanuatu, despite the challenges of the past 12 plus months. However it will require a concerted effort by both business and government to achieve this, all whist managing and recovering from the challenges of the past.
---
Shaun Gilchrist is the owner of Trilogy Consultants and has been a resident of Port Vila since 2009. He is involved in a number of local business, sporting and charity organisations.