Western Star contracted to transport fuel
December 4, 2021 10:44 pm | Posted in Business News | Share now TwitterFacebook
Glenda Willie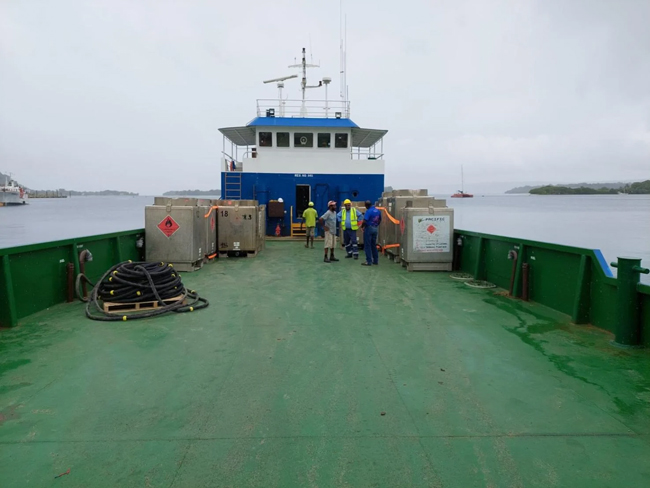 Pacific Energy has hired the vessel, Western Star to transport fuel to its clients in the islands.
Public Relations Officer (PRO) to the Ministry of Infrastructure and Public Utilities (MIPU), Antoine Malsungai, stated Western Star commenced its trip yesterday, with fuel supply for the islands in TAFEA Province, namely, Aniwa, Tanna, and Aneityum.
The vessel is expected to deliver 155, 000 liters of Mazut and 32, 000 litres of Benzine to all these islands, as confirmed by the Divisional Manager of the Pacific Energy in Santo.
The Office of the Maritime Regulator (OMR) said with this arrangement, the vessel will be used to transport fuel and cargo only.
In the long-run, OMR will discourage other inter-island vessels to transport fuel for the sake of passengers' safety, in compliance to safety requirements.
Similar fuel trips are expected for islands in other provinces of Vanuatu.