VT250M GOV'T LOAN TO AVL
January 19, 2021 7:00 am | Posted in Business News | Share now TwitterFacebook
Compiled by Anita Robert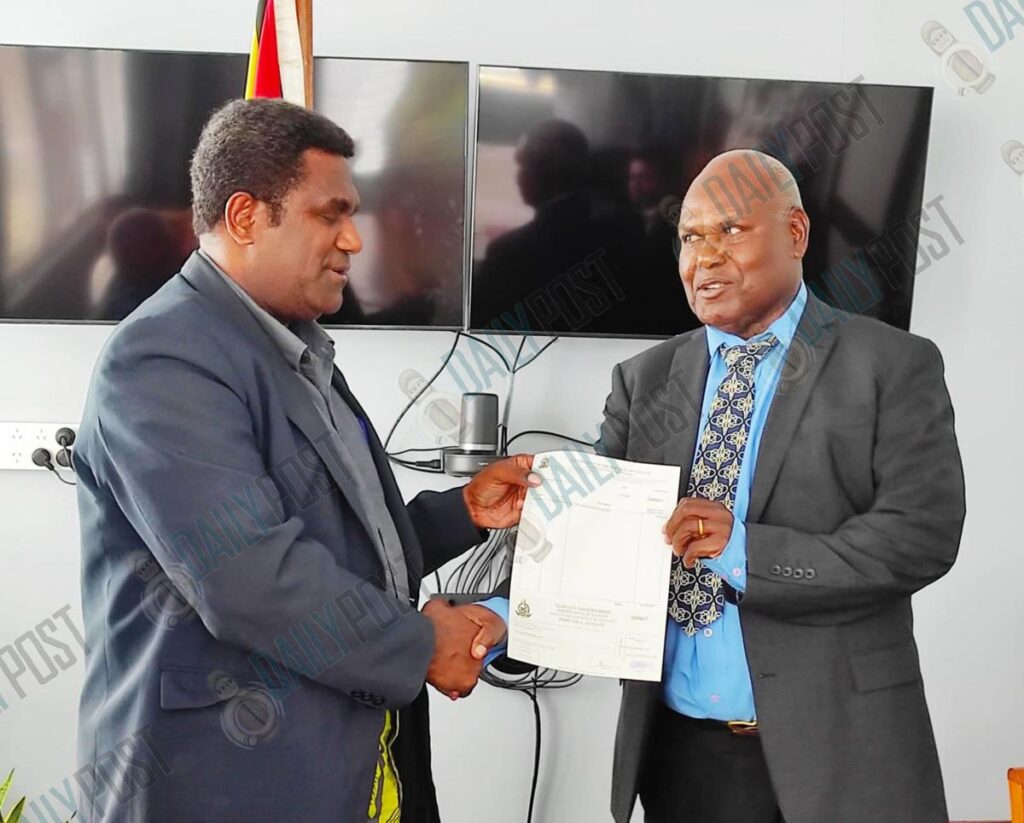 The Government has provided a Vt250 million loan to help Airports Vanuatu Limited (AVL) maintain continuity of services.
Airport revenues are sourced from aeronautical means such as terminal, landing and passenger fees. Like other airport authorities in the world, AVL revenue has been significantly impacted with the cancellation of international flights and shortfall of passengers since the coronavirus pandemic.
The situation has caused AVL to tap into reserves causing the government to urgently step in to assist in sustaining operations, said the Minister of Finance and Economic Management, Johnny Koanapo. 
Minister Koanapo said the loan will support the AVL Business Plan for 2021, costs associated with maintaining safe and compliant minimum operations and projects to increase non-aeronautical revenue streams.
Part of the loan will be used to settle staff employment entitlements, he added.
The Chief Executive Officer (CEO) of AVL, Jason Rakau, took the opportunity during the occasion to announce a 30% reduction in the AVL workforce.
He said the redundancies will help to ensure long-term survivability of AVL.
"Of the 227 staff working across all airports managed by AVL (Port Vila Airport, Santo Airport and Tanna Airport), 65 will be redundant soon," he conveyed.
"A high number of staff affected are employed at the Port Vila Airport, about four at Tanna Airport and 10 from Santo Airport.
"All staff employment entitlements are made in accordance with the Employment Act and after an extensive consultation process.
"We (AVL) have not taken the decision to downsize the workforce lightly.
"It has been difficult for AVL as a business to identify the roles which are essential to maintain basic operations through the coming months of reduced flying, and as a consequence, identify the roles which are not required in the immediate short term.
"Through an extensive consultation process, staff were offered the option to take unpaid leave or volunteer for redundancy, resulting in a quarter of the redundancies being voluntary.
"The business plan review resulted in 162 roles being identified as critical to AVL's commitment to continuing to drive the organization forward, with a focus on maintaining safe, secure and compliant operation of our airport operations and infrastructure."
Minister Koanapo commended the AVL Board, management and all employees who have worked tirelessly to ensure the airports are maintained in a safe, secure and compliant manner.
Chairman of the AVL Board, Iaken Kiero, thanked the government, through the shareholding ministers – the Minister of Finance and Minister of Infrastructure and Public Utilities – for recognising AVL's need and offering support.