Minister Ngwele cautions against use of Namele leaves to stop development
January 19, 2021 10:11 am | Posted in Business News | Share now TwitterFacebook
Compiled by Terence Malapa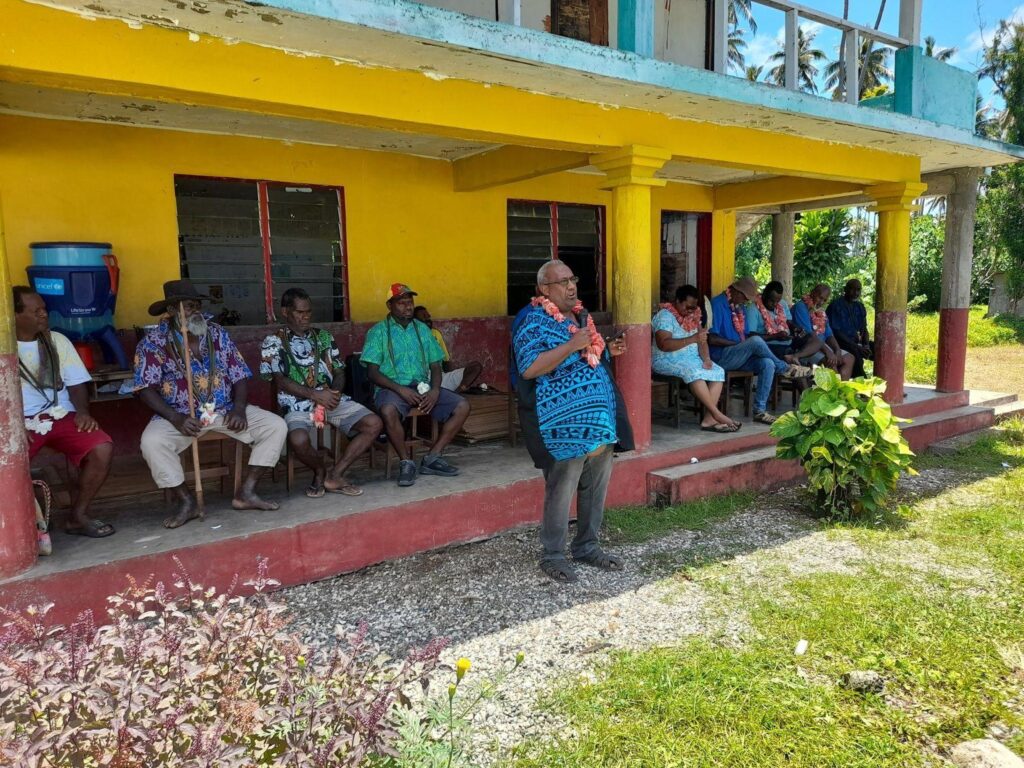 Minister of Infrastructure and Public Utilities, Jay Ngwele has called on the people of Pentecost not to put namele leaves and disturb development projects on the island.
Minister Ngwele made the call when he was visiting villages from central to south Pentecost on Sunday and yesterday.
The Minister said it is not the time for land disputes but time to for development to improve the livelihoods of the people.
He made these remarks in the countdown to the groundbreaking ceremony for the VT6.9 billion road on Friday this week.
The 55km road starts from Baie Homo River to Bwatnapni. The project will be undertaken by the China Civil Engineering Construction Corporation (CCECC).
"Today, we need to work together for development and refrain from using namele leaves to stop development," minister Ngwele told the people at Saint Joseph, Bai Homo and Ena when he visited them yesterday.
"Let the company build the roads because they will benefit everyone."
He said this is a project worth billions of vatu that was negotiated by the past government, and it will be implemented by this government under the leadership of Prime Minister Bob Loughman.
"The projects that are being implemented and those that will come, will provide many job opportunities for the people of Vanuatu especially the people of Pentecost where the project will take place," Ngwele said.
He appealed to the people of Pentecost to appreciate the projects which will be happening on their island.
Vanuatu has graduated from Least Developed Country to Developing Country status and people have to change their mindsets.
They must collaborate with the government and the contractors in order to fully benefit from the different services provided by the government.
The funding for the Pentecost road project was negotiated by former Prime Minister and former Pentecost MP Charlot Salwai, during an official visit to China.