VT10 Million For Essential Market Service
March 24, 2022 10:57 pm | Posted in Business News | Share now TwitterFacebook
By Kizzy Kalsakau.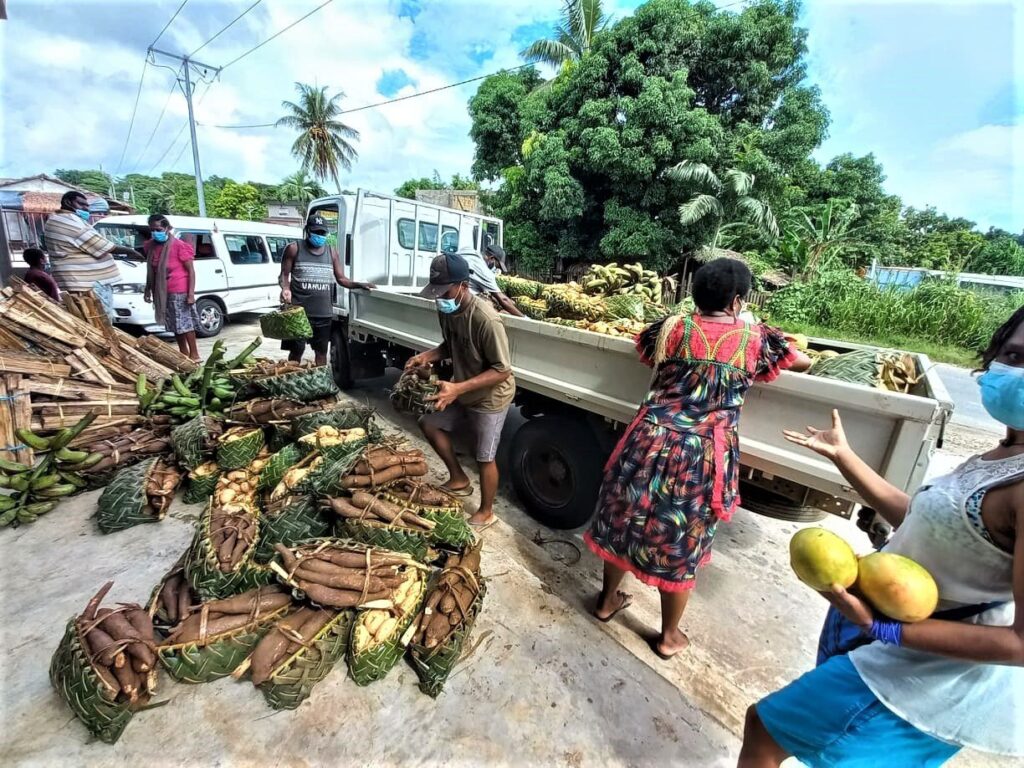 The Agriculture Cluster under the Ministry of Agriculture, Livestock, Forestry, Fisheries and Biosecurity (MALFFB) has activated its operation to provide local fresh produce to residents of Port Vila and Efate under the Food Security and Agriculture Cluster (FSAC).
A budget of approximately VT10 million has been allocated for the Agriculture Cluster to work on, and provide this service back to the people under the 2022 business plan.
During the lockdown, the essential MALFFB departments have a role to play, making sure everyone has access to food as food security is important.
MALFFB Principal Agriculture Officer South, Mr. Peter Iesul who is mandated as the Operation Supervisor for food distribution under Agriculture Cluster, said since they started the rollout, they have been working closely with 16 commercial and semi commercial farmers on Efate to purchase their products.
These are being sold at very low prices at the Sepeta Warehouse, and now they are venturing to other markets in Port Vila to conduct similar programs.
The Agriculture Cluster is also providing planting materials to encourage citizens to venture into backyard gardening.
Local crops and planting material are sourced from selected farmers in Teouma, Rentapao, Eton, and Banana Bay.
Root crops such as cassava, taro, Taro Fiji, kumala, citrus, island cabbage and more are sold every day at Sepeta Warehouse at Tagabe at the MALFFB compound.
Operation Supervisor Iesul said since the successful market sale at Sepeta Warehouse yesterday (Wednesday 23rd of March) they opened up the Vanuatu Fresh Produce Market to conduct similar program with 50 tables for farmers to sell their produce for free. This is paid for by the Agriculture Department. Gradually, other markets such as Freshwater, Seaside markets and those around Efate will follow suit but under Standard Operation Procedures (SOPs).
These market outlets will abide to SOPs developed by the FSAC, according to Iesul. He added customers and vendors have to wear their masks at all time during their shopping.
The Principal Agriculture Officer urged people to be patient when entering a venue, as there will be a long queue as they are making sure that everyone will have a turn to shop, but they must follow strict COVID-19 protocols.
The markets at Sepeta Hardware and Vanuatu Fresh Produce Market (Ex Leon Hardware) are open daily.