Growing demand for kava in the international market
March 21, 2022 10:06 pm | Posted in Business News | Share now TwitterFacebook
By Josepheen Tarianga.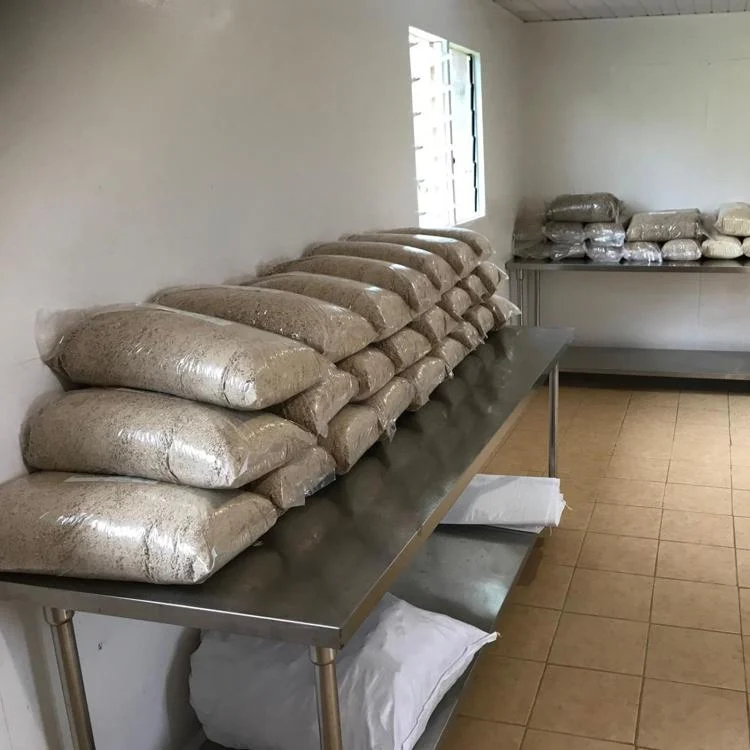 The international kava market leaves Vanuatu with a lot to gain as Vanuatu kava is a hit, people cannot get enough.
The above statement was made by Aaron Nako, who owns El Manaro Nakamal at Bellevue and runs the El Manaro Kava website and Facebook page. El Manaro works with kava farmers from all over Vanuatu to make their product. "We make our kava according to the orders we get," he said. "We guarantee our customers no hangover and no dry skin. We have shipped to America, Europe, Japan, and even Belgium. People cannot get enough. There is a very big demand for kava in the international market."
Nako added that kava farmers stand to make a lot if they link up with businesses like El Manaro to market their kava. However, he admits that at the moment the prices may have to go up.
"With the community outbreak of COVID in Vanuatu, there are no ships coming in and out and the prices for kava are going up, which means we may have to increase our prices and the customers won't like that," he said.
In the Vanuatu National Kava Strategy (VNKS) created under the Pacific Agriculture policy project, there are development strategies outlined to help Vanuatu's Kava industry to thrive with a set timeline from 2016-2025.
"Kava is a major agricultural commodity affecting the lives of ordinary citizens, two issues the Vanuatu Kava sector faces is quality and quantity," the VNKS stated.
"There needs to be quality woven throughout all kava value chains and increased production of quality kava only after these issues are dealt with can the Vanuatu kava industry thrive."
Vanuatu kava has reached a milestone as it is now an international commodity. Cameron McLeod is the former owner of the Kava Emporium in Port Vila and an ex Vanuatu resident.
He is among the first people to jump into terrestrial and online marketing of kava in Australia, where he now resides and runs the Australia Kava shop with much experience selling kava on the international market to places such as America and Europe.
This is an online business that has partnered with local kava exporters in Vanuatu to market it internationally.
Recently, Australia has changed its rules on kava. Before, the only way to get Kava in Aussie was for people to bring 4 kilograms when they fly into the country.
Now, the Australian Office of Drug Control still considers kava as a controlled substance. However, as of January 1, 2020, importation of kava through a permit system is allowed with very strict requirements.
"Ex residents of Vanuatu living in Australia have welcomed the chance to import kava and set up their own businesses since the rules changes," he said.
"Our site www.australiakavashop.com.au is one of over 5 business's selling via websites and there are at least another 4-5 business's selling kava direct on Facebook."